Three Killed In Abia, Cross River Communal Clash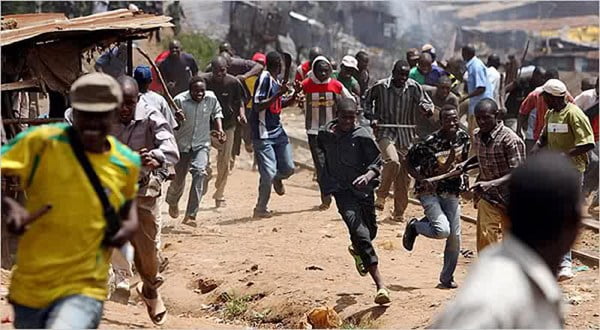 Community Clash Leads To Killing And Burning Of House
At least, three persons have been reported killed and many houses burnt in a communal clash between two communities in Abia and Cross Rivers states.
The communities involve are Iheosu Isu in Arochukwu LGA of Abia State and Utuma in Odukpani in Cross River State.
Information gathered by Naija News has it that the clash was caused by a boundary dispute.
Mr. Francis Okorie, an indigine of Iheosu Isu, while been interviewed by Southern City News revealed that the clash started on Thursday when Iheosu Isu people were attacked by the people of Utuma which lead to killing and burning houses.
He said, "There is a bloody conflict going on now between the people of Obimba community, Iheosu Isu in Arochukwu LGA, Abia State and people of Utuma in Cross River State.
"The clash started on Thursday, 21st of April, 2018. Many people have been reportedly killed while properties worth millions of naira have been destroyed."
When contacted, Mr. Anthony Ogbizi, the Commissioner of Police in Abia State, confirmed the clash, but said it was only one Iheosu Isu indigene that had been reported missing.
"The crisis started when the indigenes of Iheosu Isu community abducted five Utuma people, while Utuma abducted one Iheose Isu person. When we got the information, we intervene and secured the release of the abductees."