Nigeria Breaking News Headlines Today Wednesday, 25 April 2018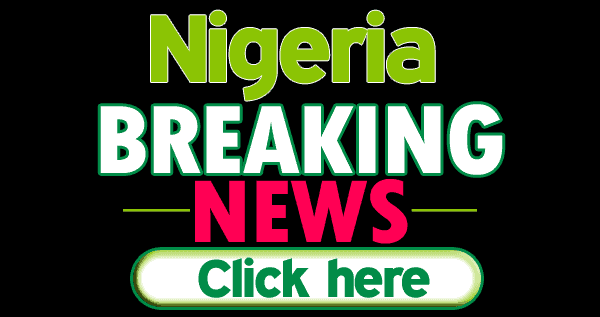 This is a roundup of some of the breaking news in Nigeria for Today Wednesday, 25 April 2018
Reps Call For Impeachment Of President Buhari
The House of Representatives is currently in a rowdy session over calls for impeachment of President Muhammadu Buhari by Honourable Kingsley Chinda over illegal withdrawal of $496 million to pay for 12 Tucano jets without National Assembly approval.
Naija News learnt that Members of the both chambers of the National Assembly have been left angry over the payment, which they contended was done in breach of the constitution and without legislative approval.
Melaye Jumps Out Of SARS Vehicle, Runs Into Bush
Senator Dino Melaye on Tuesday reportedly jumped out of a police moving vehicle conveying him to Kogi state and ran into a thick bush.
Daily Sun reports that the police operatives also jumped out of the vehicle and gave the fleeing lawmaker a hot chase.
Buhari Was Wrong To Approve $469m For War Planes Without NASS Backing
President Muhammadu Buhari has been misled to approve $469 million for the procurement of 12 Super Tucano aircraft from the US without the backing of the national assembly, a source told TheCable.
The money was said to have been withdrawn from the excess crude account (ECA) without legislative approval.
Melaye Injured And Hospitalized After Jumping Out of Police Vehicle
Following the report that the Senator representing Kogi West Senatorial district, Dino Melaye jumped out of a moving Police Vehicle conveying him to Kogi state and ran into a thick bush. The senator has been hospitalized after he was rushed to the hospital to treat the injuries he sustained during his escape.
Two Priests, 17 Others Killed In Herdsmen Attack In Benue
St. Ignatius Quasi Parish Ukpor-Mbalom in Ayar-Mbalom community of Gwer East Local Government Area of Benue State, was attacked by herdsmen at the early hours of Tuesday, resulting in the death of two Catholic priests and 17 other worshipers.
Information obtained by Naija News has it that over 100 houses were burnt down during the attack by the herdsmen and they also sacked the entire community.
FG Appeals To JOHESU To Call Off Strike
The Federal Government on Tuesday appealed to striking Joint Health Sector Union (JOHESU) members to resume work as negotiation was ongoing, as the strike is having a negative toll on Patient.