NAF Train Youths On Fish Farming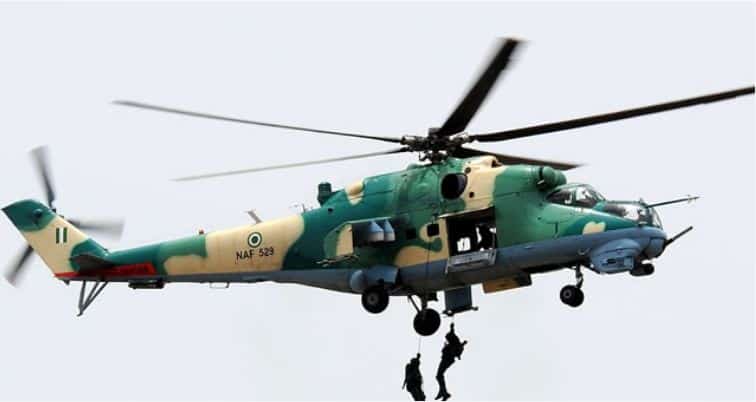 In a bid to curb criminality within its vicinity, the Nigerian Air Force (NAF) Base in Lagos has today introduced and empowered 100 barracks youths on fish farming.
Naija News learnt that the  Youths Empowerment Through Agriculture (BYETA) was flagged off by Lagos State Commissioner for Agriculture, Toyin Suarau, at the Sam Ethnam NAF Base, Ikeja.
Speaking at the occasion, Head of NAF Lagos Logistics Command, AVM Nnamdi Ekeh, said the initiative came in a bid to curb vices among the youths, as they also aim to promote agriculture and self-sufficiency among the youths.
He thanked the Chief of Air Staff, Sadique Abubakar, for the laudable initiative and support for the military.
Addressing the beneficiaries, Mr Suarau said that the programme was in line with the vision of the state government on food security and job creation.
"The state development plan for agriculture is to move the present local food production from 18 per cent to 25 per cent of the state food demand by year 2025.
"The state has put in place various projects and programmes in agriculture for our youths. We have the rice for job programme which we have started in Epe and Badagry," he said.
The commissioner stated that about 400 youths had benefited from the programme.