Breaking News: House Of Reps Summons President Buhari Over Killings In Nigeria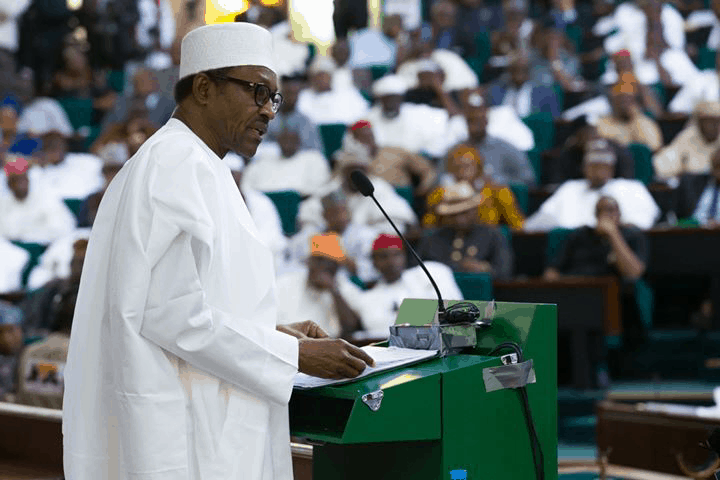 President Muhammadu Buhari has been summoned by the House of Representatives over the incessant killings in the Nigeria, Buhari is also expected to brief the house on the security situation in the country. The House summoned the president during plenary on Wednesday, April 25.
The unprecedented decision was unanimously welcomed by an overwhelming majority of the lawmakers.
Naija News recalls that at least 15 people were killed early Tuesday at a Church in Benue.
Bashir Baballe from Kano state moved an amendment that Buhari should be summoned over the killings, a prayer that was unanimously adopted by the house.
Most of the lawmakers who spoke said the crises in the country are caused by Buhari's "failure" to compel the service chiefs to live up to expectations.
Aliyu Magaji from Jigawa state said: "The service chiefs must go. It is enough. I'm from the APC but this has gone beyond sentiments. It is a very terrible thing that is happening. People are being killed on a daily basis."
Edward Pwajok from Plateau state said Nigeria is gradually becoming a "failed state."
He said: "We seem to be laying the foundation for Nigeria to be declared a failed state. If we are not able to act to nip this matter in the bud, international agencies have to come in.
The House also resolved to suspend its plenary for three days (one week) in solidarity with victims of attacks across the country.
"Almost everyday, we move motions relating to killings in this house. Is it that we are just coming to lament for the sake of it or what? The time has come for leaders of the national assembly to sit down with Buhari and summon the security chiefs and interrogate them on these issues."
Karim Sunday from Kogi state said there is lawlessness all over the country.
"The Buhari we have today is not Buhari of 1984. It is time for the president to go. He promised change when he was elected but nothing has happened," he added.