Europa League: Last Chance For Wenger To Win A Trophy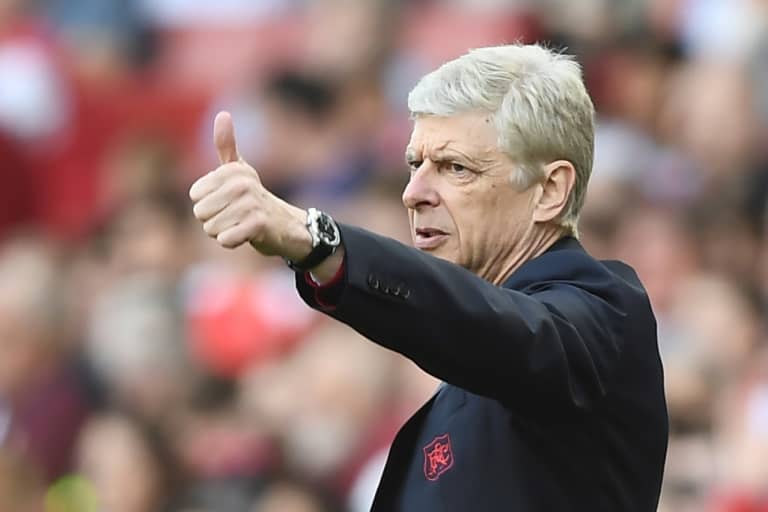 Arsenal's Hope For Champions League Is To Win Europa
Arsenal has the last opportunity to pay Arsene Wenger's 22 years of reign as the head coach with winning the Europa League cup, as the team will be facing Atletico Madrid in their Semi-Final match on Thursday.
Naija News had earlier reported Wenger's decision to hand over the baton to another coach after the end of this season. The arsenal head coach admitted that his decision was as a result of wanting to unite the fan base who were tired of the leadership of the club which was bringing fruitless results.
The head coach last won the league cup fourteen years ago, and could only defend his record which is consistently qualifying for the UEFA Champions League.
For Arsenal and Wenger, the 19 years of consistent qualification for the UEFA champions League ended last season and the only chance of qualifying for next season's Champions League is by winning the Europa League.
Winning the Cup will have the team beat the consistent Atletico Madrid in their semi final match and moving to the final to clinch the cup.
The Arsenal coach who won three FA Cups in the last four years had little effect on the mind of the Arsenal fans who have been demanding for a change overtime.
However, Wenger's legacy will be looked on far more kindly if he could bow out in his homeland next month in Lyon by guaranteeing Champions League football for his successor.
"I'm happy now we can all talk about his legacy and let's not forget that we still have to win the Europa League," said Arsenal's all-time top goalscorer Thierry Henry on the day Wenger announced his departure.
"Let's not get lost in celebrating the end of his era. The team has to win the Europa League. It would be an amazing achievement and Arsene never won in Europe before so it would be a great way to give him a good exit."
Hopes that Wenger's announcement would galvanise the support for the final few weeks of his reign were confounded by a subdued atmosphere for Sunday's 4-1 win over West Ham at the Emirates.
But Arsenal chief executive Ivan Gazidis insisted there will be "an electric atmosphere" on Thursday night with far more at stake for the club.
The hosts are likely to need to feed off some positive energy from the stands to build a lead to take to Madrid in a week's time against European specialists Atletico.