Dino Melaye: Ozekhome Accuses Police Of Behaving Like Adolph Hitler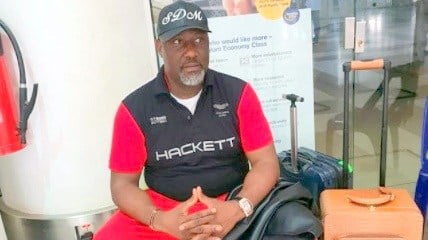 Dino Melaye's Arrest 'A Sad Reminder Of Hitler's Gestapo Strategies' – Ozekhome
Senator Dino Melaye's lawyer, Mike Ozekhome (SAN) has accused the Nigeria police of abducting his client and behaving like Adolph Hitler.
Ozekhome stated that his client was abducted by the police with the aim of forcefully arraigning him at a Federal High Court in Lokoja, the Kogi State capital.
"It is a sad reminder of Hitler's Gestapo strategies of attempting to annihilate all opponents," Ozekhome said, warning that the situation may get worse as the 2019 elections draw nearer.
"Nigerians have to wake up to the realities of the perilous times that we are now going through and more perilous times in the days, the weeks, the months ahead because of 2019 elections."
He also rejected the accusation levelled against his client by the Nigeria Police in which they accused him of attempting to flee with the aid of hoodlums.
According to him, the police deceived the Senator into submitting himself to them by telling him that he is to be arraigned in a court in Abuja only for them to head towards Lokoja. He said upon realizing the plan, the Senator was forced to jump out of the vehicle.
Ozekhome described the attempt to take the Senator to Lokoja as an affront to democracy and the rule of law. On why Senator Melaye did not want to be tried in Lokoja, the Senior Advocate of Nigeria said,
"Dino has also complained that the various attempts to make sure that he is tried in Lokoja are for them to have an opportunity for sending him to jail at all cost; first, to be detained at the cell where – Dino told me as his lawyer – he feared that they will inject him or poison his food so that he would die instalmentally (sic) if not suddenly. Because of that, he said he would not go to Lokoja for trial."
It will be recalled that  Naija news reported how  the embattled  Senator had jumped from a moving police vehicle, injuring himself in the process. He was subsequently taken to a hospital in Abuja.