CJN Disapproves Association Of Judges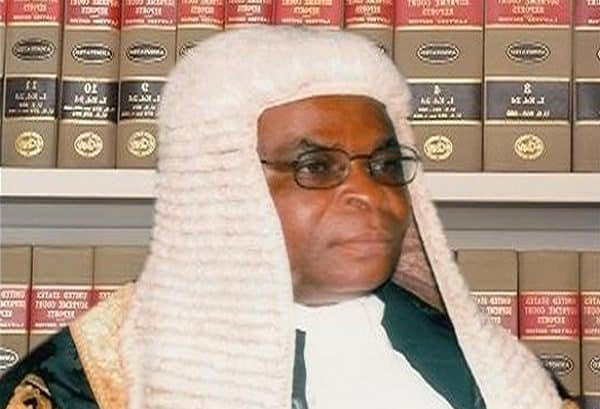 Chief Justice of Nigeria (CJN), Justice Walter Onnoghen says he isn't interested in judges forming an association to speak for them when under attack because their mandate is adjudication, not advocacy.
He made this declaration today at the unveiling of Apex Quarterly Magazine, a maiden in-house publication of the Nigerian judiciary, Abuja.
He recalled that during the 2017 All Nigeria Judges Conference, a judge from one of the Jurisdictions advocated for the formation of an Association of Nigerian Judges to speak for Judiciary when under attack.
"This is like what the Nigeria Bar Association does for lawyers, since sitting judicial officers cannot grant media interviews.
"The judge's position was that periodic press statements issued after the meetings of the National Judicial Council are too few and far between to make any impact.
"My obvious response, however, was an emphatic `No', because the mandate of a judicial officer is adjudication and not advocacy,'' Mr Onnoghen said.
The CJN said the publication was a good move to improve public perception of the judiciary by the Nigerians.
"At assumption of office, I unveiled a reform agenda that would consolidate on the achievements of my predecessors to make the Nigerian judiciary one of the best in the world.
"One of the reform items was directed at improving the public perception of the judiciary.
"I consider the poor public perception of our arm of government a grave concern that requires special effort to correct by telling the world the true state of things in the judiciary.
"The Apex Quarterly Magazine is one, but certainly not the only step, taken to show the world what we do in the Judiciary,'' he said.