Oyegun Says Oshiomhole's Endorsement As APC Chairmanship Aspirant Is Childish And Foolish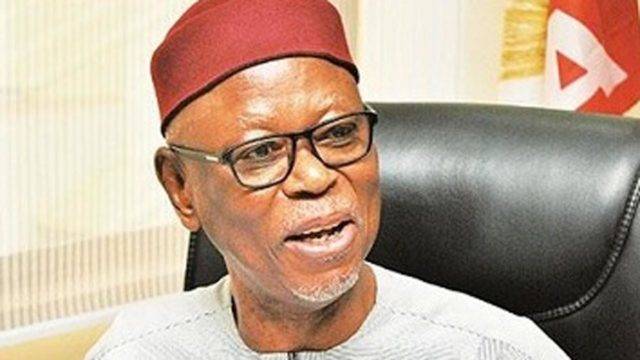 APC Convention: Oshiomhole's Endorsement Foolish Is Childish – Oyegun
The National Chairman of the All Progressives Congress (APC), Chief John Odigie-Oyegun, has described the endorsement of the former governor of Edo State, Adams Oshiomhole, for the position of national chairman by some party stakeholders of the South-South zone as foolish and childish.
Oyegun who made this known to newsmen at the party´s National Secretariat in Abuja said ´´It was childish, absolutely childish. Voting is done at convention and not in State Houses or in Government Houses," he said.
Odigie-Oyegun, who did not confirm if he would seek re-election as APC national chairman or not, however, said he had concluded consultations and would make his decision public in a few days.
"The consultation, I think is concluded; I'm going to make it known when the convention committee announces their programmes.´´Then when I am going to buy a form, if I will re-contest I will let you know,´´ he said.
Naija News  however learnt  that  Oyegun, , said those who endorsed Oshiomhole had their reasons which should be respected, saying that there was nothing wrong in the endorsement : "They have their reasons for what they did and you have to respect their reasons however wrong it is."
On whether he was bothered by the support for Oshiomhole by Edo State government, he said: "No it doesn't because one of those who want my job is from Edo and he was the immediate past governor and he was very instrumental in installing the present governor, so I think it is a case of rub my back I rub your back that is playing out."
Meanwhile, an  official of the presidency  who does want his name known, stated that President Buhari had resolved to back Oshiomhole for the party's chairmanship position. The source said that the presidency made his decision known yesterday at a meeting with the APC Governors.