Andoni-Bonny Crisis: Victim's Father Laments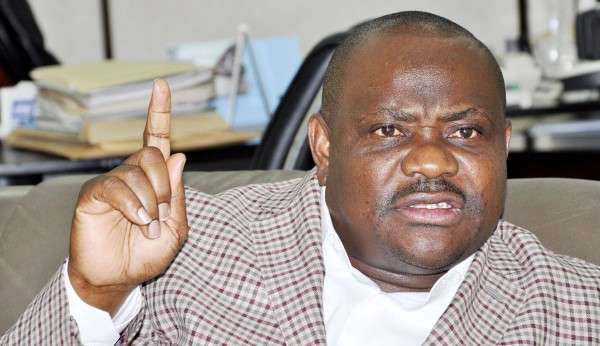 Father of Andoni-Bonny Crisis Victim Mourns His 22 year Old Son
Father of one of the youths, Gogo Onyeoma, who was killed in the Andoni- Bonny Crisis, yesterday  alleged that military men, guided by youths of Finima, are responsible for the death of his son, Goodnews Gogo.
According to  him "I was in my home when the soldiers with Finima boys, about 40, invaded and started beating up people. Before I knew what was happening, my son, who was in my front, was shot dead.
"By 1.30pm, they had shot and killed Goodnews, killed one pregnant woman and killed Lazarus. They left and suddenly came back asking for my son's corpse. The soldiers wanted to take the body, but I sensed it and quickly removed him. That was how they left."
22 year old Goodnews  was among Andoni settlers, including a pregnant woman, reportedly killed April 22 when military personnel safeguarding oil installations in Bonny area, moved into the fishing settlements over brewing conflict between the Andoni settlers and the landlord, Finima.
His Majesty, Dr. Miller Ikuru, Ikwut VII, Okaan-Ama Ikuru, Chairman, Andoni Area Council of Traditional Rulers, in a briefing in Port Harcourt, yesterday alleged that "the unwarranted attack on April 9 and 22 by Finima and Andoni in the fishing ports resulted in killing of five, many others drowned and yet others missing till this moment."
However, Finima General Youth Leader, Eric Tay-Brown,  noted that there was an unclear side of the story
"They claimed on April 9 that Finima youths abducted one of their person, Prophet Blessing. We got the police, JTF to investigate and nothing of such was established.
"Now we heard that Blessing, allegedly abducted, has been sighted in Ngo, Andoni village. But they went ahead and attacked Anthony Diepriye, a Finima son, nearly beating him to death. We reported the matter to Police and soldiers who went in for investigation. But Andoni people attacked the security operatives and I hear it got fatal."
Meanwhile Police Public Relations Officer, Rivers State Command, Nnamdi Omoni, also said: "I can also confirm that two persons died there. That encounter was between men of the JTF and youths in Finima fishing settlement. They attacked them and there was return fire, which explains the situation. Normalcy has been restored to the area."
The Andoni Area traditional council, however insisted "Chiefs and the people of Bonny should, without sentiments, aid law enforcement agencies in their investigations to get to the root of this matter in order to restore peace and normalcy in the area."
Naija News, earlier reported that five persons were confirmed dead by community leaders in the area after the clash.