Farmers and Herdsmen In Kachico Agree To Live Together Peacefully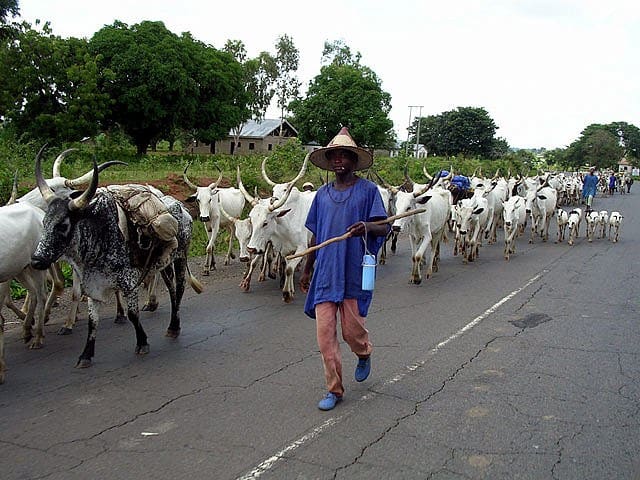 Farmers And Cattle Rearers In Kachiko Agree To Peaceful Resolution
Farmers and herdsmen in Kachia Local Government area of Kaduna State have agreed to maintain peaceful coexistence amongst themselves.
According to News Agency of Nigeria (NAN), the resolution was reached on Tuesday at a meeting held under the auspices of Kachia All Tribes Association held in Kachia.
Leader of the organising committee, Malam Yusuf Garba said the event, organised in partnership with Centre for Humanitarian Dialogue, was to further strengthen ties between the two groups.
Garba said the meeting was against the backdrop of the approaching rains which marked the commencement of farming activities.
"This meeting would promote mutual trust and understanding with a view to ensuring harmony among all communities in Kachia local government," he said.
Garba commended the participants for demonstrating resilience and willingness to sustain mutual understanding and tolerance among them.
In a remark, the Administrator of the Local Council, Hajia Zulai Jaafaru said the council welcomed the initiative targeted at promoting peace in the area.
Represented by Muhammad Tanko, the Secretary in the local government, Jaafaru urged the people to continue to be agents of peace for meaningful development.
The traditional ruler of Agom Adara, Chief Maiwada Galadima, commended the people of the chiefdom for maintaining peace so far and urged them to continue.
Represented by Mr Moses Stephen, a Council member of the Chiefdom, Galadima implored the people to be conscious of  movements of people with questionable character in their midst and report them to appropriate authorities.