Bauchi To intensify Efforts At Reducing Death Rate Of Babies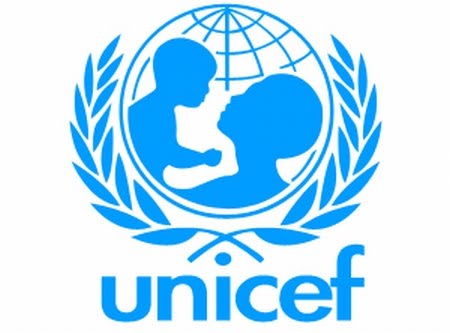 UNICEF Partners With  Bauchi To Intensify Efforts In Fighting  Death Of Infants
The United Nations International Children's Fund ( UNICEF ) has tasked Bauchi state government to focus more on evidence-based programme and primary healthcare delivery so as to combat the lingering problem of under-five child mortality rate in the state.
Speaking during a one-day technical consultative meeting on ending preventable deaths of children in Bauchi state held at Grand Central Hotel in Kano yesterday, UNICEF Nigeria Chief of Health, Dr. Sanjana Bhardwaj, called on health partners and nongovernmental organizations to work with Bauchi state government in its drive to reduce child mortality rate.
According to her, "we should all come together and be partners with all the people working in Bauchi to really study the data so that we know what can be done and accelerate progress.
"One of the things that we have agreed together that Bauchi should do is to really focus on the evidence-based programme. Look at the information and use it to design their programme, get all the resources where they have to get them and make it work.
"The other thing is to see how we can strengthen the primary healthcare platform and community platform to really reach all the vulnerable children within the localities in the state."
She further stated that, UNICEF is working in partnership with the Bauchi state government; as well as  the Nigerian government to really look at the status of children.
While commending Bauchi for making significant progress over the past few years, Dr Sanjana said ,  "we can see the details of improvements on the increased immunization coverage. There is still a lot more to be done".
This meeting is meant for UNICEF and the state government to come together and to really look at information—analyze them, plan and implement for the survival of children; we try to strive and transform in order to know what need to be done. We also need to fast-track the programme so as to save the lives of our children."
Bhardwaj noted that Nigeria has made some progress by reducing U5 Mortality rate from 201 in 2008 to 128 in 2013 ( NDHS ), "but there is wide disparity in performance among and within states in U5 mortality reduction.
"Limited progress has been recorded in newborn deaths in the last decade. Bauchi State has made similar progress bringing under 5 mortality rates from 236/1000 live birth in 2011 to 161/1000 live births in 2016; just as it made Under-one mortality from 140 in 2011 to 81 in 2016.
She admitted that, ".., lots of children are still dying from preventable causes necessitating more investments and improved programming that will significantly reduce child deaths."
In her remarks, the Bauchi state Commissioner for Health, Dr. Zuwaira Hassan said that the state government is to set up an emergency committee to monitor progress recorded in the fight against child mortality which would be reviewed periodically to ascertain the actual records in every three months.
In her words, ".. the state government has already done a lot to reduce under-5 child mortality rate. If you look at the indices, they were worse than this. When you compare 2011 indices with 2016 indices, you will see that a lot has already been achieved.
"It is just that we are not yet where we want to be. We are being moved and we need to do more. You know that the executive Governor of Bauchi state already has a five-point agenda. The first in the agenda is strengthening Primary Healthcare Delivery; routine immunization, as well as maternal, newborn and child health; and a lot has been done in these areas.
"The Bauchi state government has signed a Memorandum of Understanding (MoU) with Dangote Foundation, Bill and Melinda Gate, USAID; and the Governor has been fulfilling Bauchi state government counterpart funding. In fact, the state has already redeemed the 2018 counterpart funding which has tremendously helped to boost the immunization programme."