Saraki Tabuwal, Others To Return To PDP If…NEC Member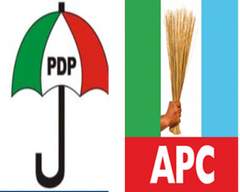 Saraki, Tabuwal, Others Considering A Return To PDP – NEC Member
The Peoples Democratic Party (PDP), is reportedly, wooing Senate President, Bukola Saraki, Sokoto State Governor Aminu Tambuwal, his predecessor, Senator Aliyu Wammako, former Governor Rabiu Kwankwaso (Kano) and former Governor Danjuma Goje (Gombe) to return to the party.
It is however gathered that some of those been wooed by the PDP, have listed a change of name as part of conditions for joining the party.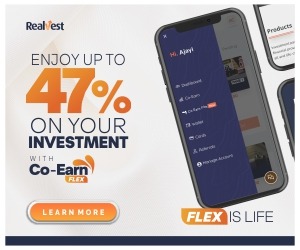 Although sources said yesterday that the request of the APC chieftains tagged as "game changers" had been "tactically rejected" by the National Executive Committee (NEC), PDP spokesman Kola Ologbondiyan claimed that no decision has been taken on the issue.
Another APC chieftain and former Zamfara State Governor, Sani Ahmed Yerima, is also being wooed by the opposition party.
About three APC governors from the Northwest are also said to be on PDP's radar.
But none of them, it was learnt, has made any commitment to return to PDP. They were said to be weighing the options.
The name change request is said to be a drawback for the talks.
There are fears that changing PDP's name may truncate the tenure of the National Working Committee (NWC) led by Prince Uche Secondus.
Some forces in the party also felt that the APC stalwarts should not be dictating to a party they "left in the lurch to lose the 2015 presidential election."
A top member of (NEC), who spoke in confidence, said: "We have really opened up talks with Saraki and others. It is like we are begging them to return to their roots as part of a larger reconciliation policy in PDP.
"We want Tambuwal, Kwankwaso, Wammako, Goje and others in PDP because we see them as "game changers. We are also targeting ex-Governor Sani Ahmed Yerima of Zamfara State who has always been in the opposition until the APC coalition emerged.
"We have had series of shuttles to them by some of our leaders having discovered that they had been patching in APC. They have been stifled and abandoned in the coalition called APC. We want them to return to their natural habitat.
"The PDP has also initiated talks with three APC governors in the Northwest, which is the political base of President Muhammadu Buhari."
Responding to a question, the source added: "None of these leaders has given the PDP any commitment because they are the weighing options. Some of them have given sufficient signal that they might quit APC.
"If you look at some states, the associates of these key leaders have started deriding APC. Some of them have even defected from APC to PDP. So, we are positive."
Another member of NEC said: "As part of the ongoing negotiations, some of those defecting to PDP specifically demanded for a change of name of the party.
"We were wary of the request for change of name in order not to cause crisis in PDP. If we accede to their request, the Uche Secondus-led NWC will technically cease to exist.
"The danger is that these new members might want the NWC restructured in a manner that will give them a stake in the leadership of the party.
"We believe we have conceded enough by granting a waiver to all PDP returnees and new members. We have promised them equity and justice too in all our dealings.
"Another concession is granting these bigwigs the control of PDP machinery in their states in order to determine who to field for the 2019 polls. We, however, added a caveat that they should accommodate those who have been steering the affairs of PDP in the affected states before their return."
The source however added: "We won't promise any of these leaders automatic presidential ticket. We are firm on this."
Ologbondiyan said the party was reaching out to top politicians and leaders but declined to name them.
He said there were demands at the talks including the name change.
He said: "Our party is open to discussion with anybody and politicians of various ilk. We are talking to community leaders, religious leaders and youth groups across the nation. A lot of Nigerians are tired of this government and we are reaching out to them.
"We are discussing with everyone on the need for us to lead the coalition for the sack of this incompetent administration in Nigeria and the dysfunctional APC.
"In the course of these discussions, various suggestions have been made; some requests and demands naturally came up. We are not tied to any decision yet.
"But as we speak, the PDP remains open to conversation. No decision yet in respect of changing name. PDP is a structured party and we have various caucuses that any decision will pass through."
Source: Naija News