Niger Delta Militants Stop Planned Attack On Oil Facilities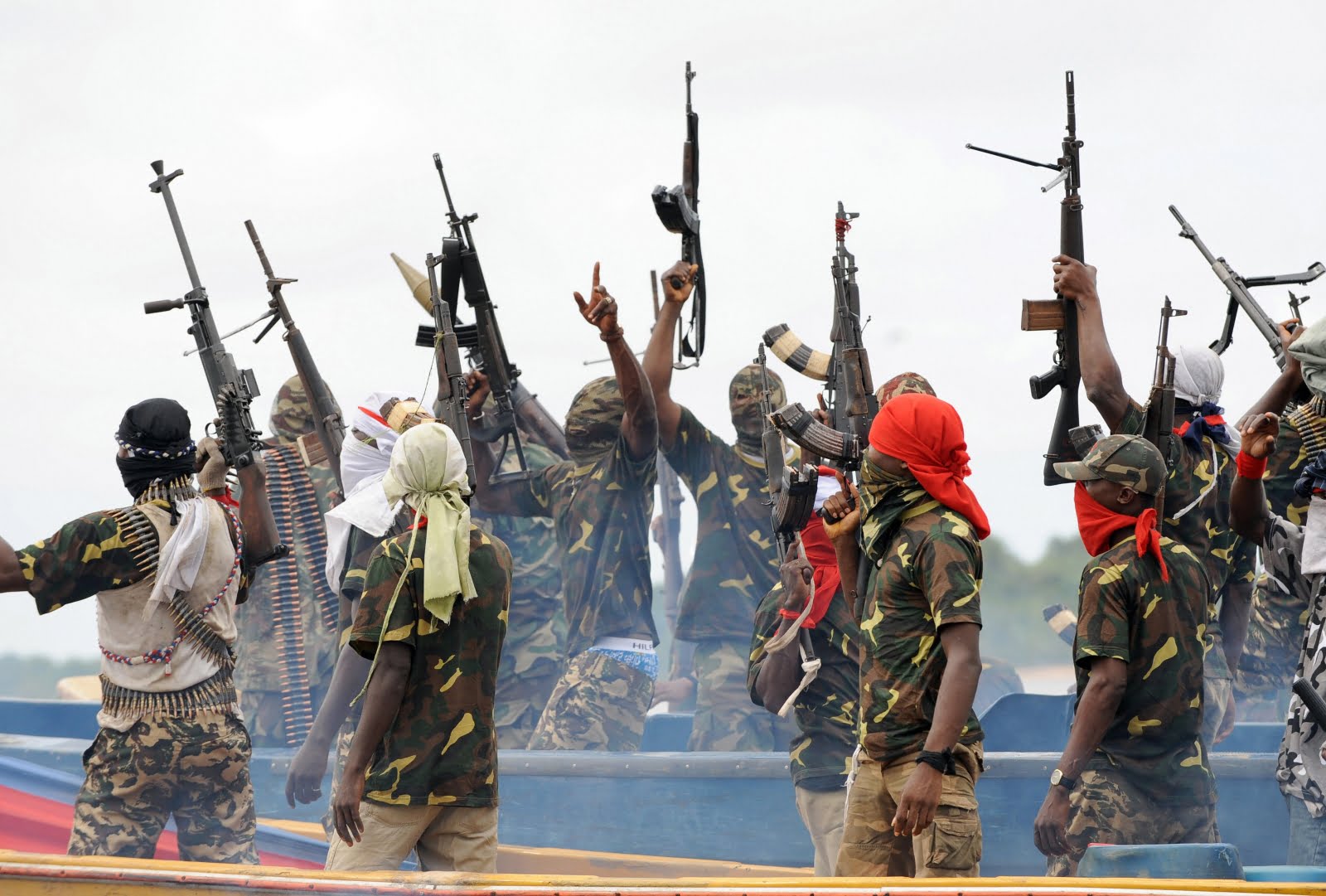 Militants Withdraw Ultimatum Given President Buhari To Attack Oil Facilities
The Reformed Niger Delta Avengers, (RNDA), and a coalition of nine militant groups in the Niger Delta have withdrawn the four-week ultimatum they gave President Muhammadu Buhari to reinstate the sacked Coordinator of the Presidential Amnesty Programme, Brigadier General Paul Boroh (retd) or risk fresh attacks on oil installations.
In a communiqué by RNDA leader, 'General' Johnmark Ezon-Ebi, after a meeting at Bini River, Egbema Creek, Delta State, the militants declared support for the Federal Government's programme to deal with the underdevelopment challenges facing the region and urged other militants to support this effort.
The communiqué read: "The Reformed Niger Delta Avengers, RNDA, in coalition with nine militant groups, have withdrawn its four-week ultimatum given to the Federal Government to reinstate Boroh or face renewed attacks on oil facilities and installation across the Niger Delta region.
"With the withdrawal of our ultimatum, we pledge to support the new Presidential Amnesty Coordinator, Professor Charles Dokubo, and urge him to work hard to improve the fortunes of the programme to fully address the challenges confronting it, as well as work with agitating militant groups in collaboration with well-meaning stakeholders such as Pan Niger Delta Peoples Congress, PNDPC."
Naija News had earlier reported the threats by the militants to attack oil installations in the country following the sack of Paul Boroh as the Coordinator of the Presidential Amnesty Programme, and his subsequent replacement with Professor Charles Dokubo.