Kwara APC Women Leaders Empowered By Saraki With N10.4m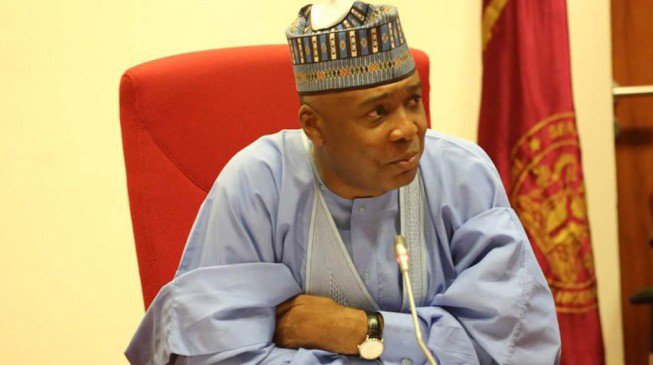 52 Women Leaders Of APC Empowered By Saraki In Kwara State
The sum of N10.4 milion has been given by the Senate President, Dr. Bukola Saraki to empower 52 women leaders of the All Progressive Congress (APC) in Kwara central.
Each of the 52 women leaders of the ruling All Progressive congress (APC) was empowered with N200, 000 to aid the boost of their trades.
The district which the senate President represents, Kwara central, comprises of four local government areas namely; Asa, Ilorin-South, Ilorin West and Ilorin East.
The empowerment took place few days after the senate president paid off 20 months salary arrears owed 220 traditional chiefs by three local government areas in Kwara central.
The ABS Director General, Alhaji Musa Abdullahi, while Presenting the donation to the beneficiaries at the Abubakar Bukola Saraki's( ABS) Mandate constituency office, Ilorin, stated that Saraki gave out the funds to assist the women boost their business and trades.
Abdullahi further stated that the Senate President, holds women on high esteem because of their positive contributions to the economy for which he said they deserved to be encouraged.
Abdullahi advised the beneficiaries to use the money for the intended purpose to enhance their standard of living.
Hajia Muslimat Ibrahim, a chieftain of the party, while speaking told the beneficiaries to be weary of the antics of some politicians who would only come around during election period to seek their votes.