Delta Community Demands Justice Over Killing Of Farmer By Fulani Herdsmen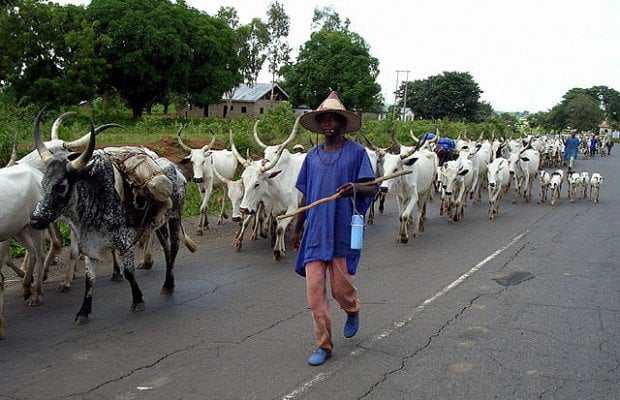 Ojei Onwueze, a 47-year-old father of five, was said to be in his farmland when some herdsmen came chasing him and other persons away, after which he was gruesomely butchered to death in the Onicha Olona in Aniocha North Local Government Area of Delta State
The deceased sister, Debby Onwueze, described the news about the death of her brother as a rude shock.
According to her, "He woke up that fateful morning of April 18, did his morning devotion and set out to the farm with his wife, on his normal routine. While at the farm, his wife felt ill and like the loving husband he was, he asked the wife to go home while he continued with the farm work at about 2:00p.m.
"Eyewitnesses in the farm narrated that while they were at the farm, Fulani herdsmen came chasing them with machetes. They ran for their lives but heard Mr. Ojei saying I don't know, I am not aware as he was rounded up by some of the herdsmen. The eyewitness quickly ran to the village to report and mobilize people, but by the time help came, he had already been butchered like a cow by them".
Naija News learnt that the deceased was a graduate of Federal Polytechnic, Oko, and was until his death an elder and a Sunday school teacher at Church of God Mission, Umuolo branch,
Onicha Olona described him as " hard working, reliable and trustworthy man who lived an exemplary life. We ask the Nigeria police and the Federal Government to help bring to book all the perpetrators of the heinous crime."
Source: Naija News