CAN Advises Christians To Defend Themselves Against Killings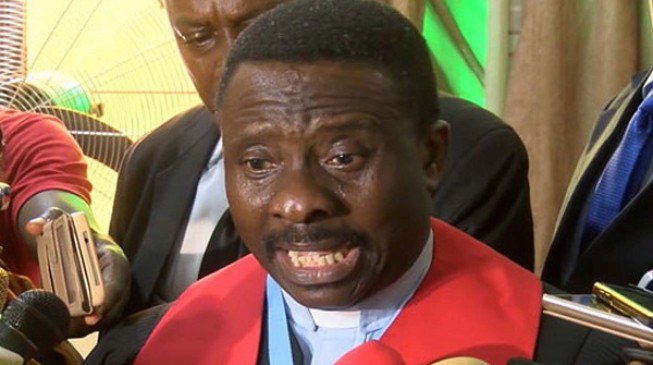 He Asserts That It Is Commonsense To Defend Yourself From Danger
President of Christian Association of Nigeria (CAN), Samson Ayokunle, has said Christians should take a stand and protect themselves from incessant killings.
Ayokunle made this statement while speaking at a pre-convention news conference of the 105th annual meeting of the Nigerian Baptist Convention (NBC), held in Rivers state.
He appealed with Christians to defend themselves against boko haram, and herdsmen in the north.
He said: "Lawyers have been speaking that the issue of self defence is constitutional, and also in commonsense which may not be common, because if you see somebody coming with dangerous weapon to kill you and you say it is not constitutional to defend yourself, then you must be ready to lose your life.
"It is commonsense that you defend yourself from danger that is coming, but if you think it is not good to defend yourself, good luck. Do not be naive. If the marauders appear to be more powerful than the government and they cannot save us from them, then we must save ourselves.
"For about nine years, these people have continued to kill and it appears like they have more guns and tactics than the security agents to be able to continue. How many of them have been arrested? How many of them have been prosecuted? Then, if I allow them to take my life, I will be responsible for my foolishness."
Ayokunle also advised Christians to participate in politics and stop see it as a dirty game as as to achieve a better Nigeria.