Fire Ravages NEMA's Warehouse In Lagos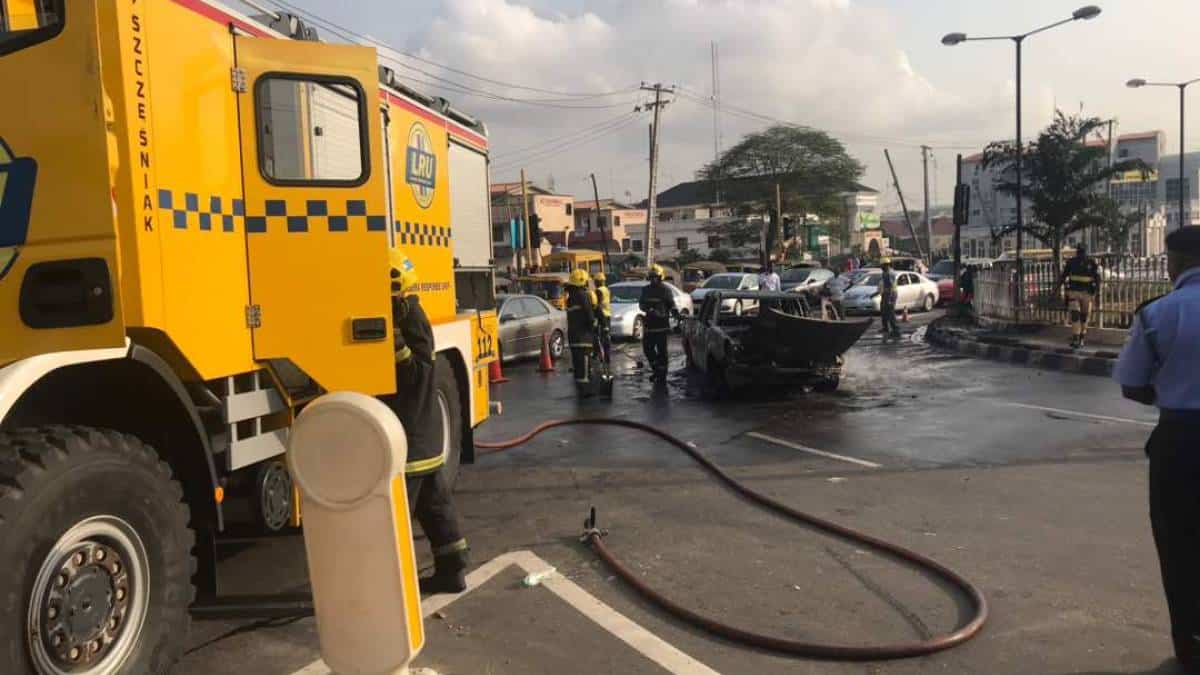 A warehouse at Ikeja in Lagos belonging to the National Emergency Management Agency (NEMA) was on Saturday gutted by fire, the News Agency of Nigeria (NAN) reports.
"We don't have many materials in the warehouse as at the time of the fire incident. We have few mattresses, foams and other few facilities. The fire started at about 8.30 a.m.
"The damage was not much before the fire was put out. We cannot estimate as at now the cost of the materials burnt, "Ibrahim said.
Mr Rasaki Musibau, The Director of Lagos State Fire Service that a high tension cable fell on the roof of the warehouse which resulted to the fire.
"No casualties. We drew firemen from three stations to put out the fire. The firemen, officials of the Lagos State Emergency Management Agency and police put out the fire,'' he said