Wande Coal Breaks Silence On Claims That He Denied His Babymama Access To Their Child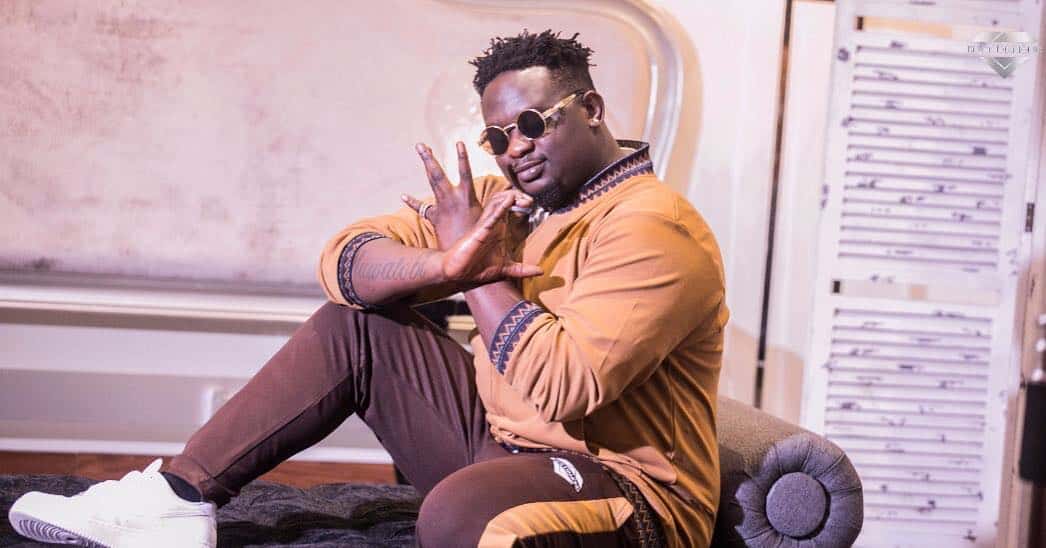 Wande Coal Reveals Secrets About His Babymama
Wande Coal has finally broken silence on the claims that he kept his baby mama from seeing their son.
The alleged babymama, Temitope Ogunnusi, revealed in an interview with NewsmakersNG how she met the singer in 2008, getting pregnant and eventually giving birth to a son, that the singer snatched the child from her custody and refused her access to the boy ever since.
The baby mama claimed that she was 16 years of age at that time.
The singer has however, denied the claims that he refused her access to their son.
See his statement below, as shared by Premium Times.
"I want to start by saying that the only truth that has been said so far, is that the child is my son. Everything else is a lie."
"I honestly do not want to say much because at the end of the day, this is family and Temitope is the mother of the child but I must clarify a few things that she has failed to mention to blogs and websites who have refused to fact-check this story."
"And this includes some of the things that she has used to attack my character and the reputation of my family."
"Temitope has failed to mention to the public that she did not tell me she was pregnant with my son."
"I didn't even know she was pregnant. She married another man and claimed that the child was his and she never told me. We (my family) only knew about the child after her husband and other people, including her aunty, found out the child looked like me. She was returned to her family with the child."
"The child was taken to D'banj's mother who then reached out to my mother and asked for a paternity test to be done. This is why the paternity test was done in 2010 and not 2008."
"Dbanj's mother owned the house where Mo'Hits Crew stayed in at the time and as Mo'Hits grew, everyone moved to the Maryland house except me."
After we confirmed that the child was mine, my mother visited Temitope and everyone agreed that the child needed a cleaner and better environment."
"My mother took the child, Temitope and her sister to our house for a week."
"After that week, Temitope left and has not returned since to check on the child. Not even on his birthdays."
"In 2011, my mother reached out to Temitope and told her that she was disappointed in her. Temitope promised to come visit the child. She never did."
"Temitope was enrolled in a "fashion school" which she left for reasons best known to her. Not because of the baby as she was married to someone else. My mother paid for a full session in another fashion school to make sure she had something to support herself."
"Temitope stopped attending three months after she started. If my mother didn't want to see her, or allow her near the child, why would she do that for her?"
"The claim that she was refused entry to the house is also a lie. My parents have not changed phone numbers, neither have they moved from the house since the child was given to us. Why hasn't she taken her family to my parents' house if she was refused entry? She has both my father and mother's numbers."
"I have read things that blogs have stated that my mother said and I can say confidently that my mother would never say such a thing. I must also clarify that when I knew Temitope, she was 20 years old and the name "Joseph" is not my son's name. That was the name she and her husband named him."
My parents are respectable and God-fearing people, and it is disrespectful for anyone to portray them as Temitope, or blogs and media platforms have portrayed them."
"The only reason I will not press charges is because she is the mother of the child."
Temitope please stop telling lies. You have a chance to correct this error. No one has stopped you from seeing the child. No one will. I am focused on my career and building a future for my family and if you truly care about the child as you claim, you and your family should reach out to my family."
"I love my son and this is the kind of madness I work hard to protect him from. I have said enough as these issues are family matters and I want to keep the rest of it that way."