Soyinka Warns FG Again On Killings In Troubled State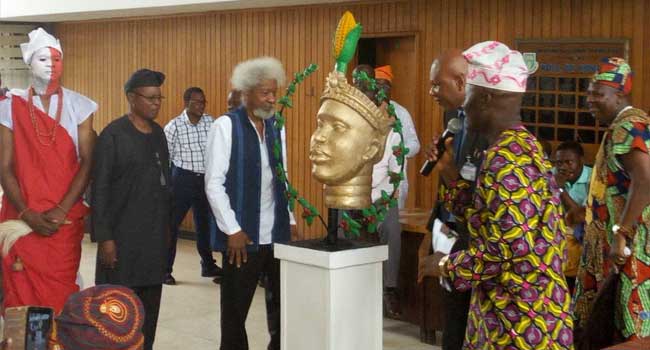 If Killings Don't End In Months, We Have No Government – Soyinka
Nobel Laureate, Professor Wole Soyinka has once again called for an end to killings by suspected herdsmen and other forms of attack in several parts of the country.
Naija News learnt that Prof. Soyinka stated this at an event to unveil the logo of the 2018 OAU Ife Festival of Food and Identity in Ile-Ife.
"We cannot continue to see the seeming triumph of the guns over the plough shear. We want to see this government's reversal of the triumph of the swords over the plough shears. If this has not taken place, it means we have no government," he said.
Professor Soyinka also hinted that he would speak more on the issue during the festival, which is scheduled to commence on July 30 and end on August 4, 2018.
"This occasion enables us to pass some certain messages apart from early appetising and promoting this festival. Everything that needs to be said would be said during the festival itself. But, there is an important message and there is a reminder, this is not the best of times for this nation," he said.
"For us as a people, it is not the most cheerful of times. We have a responsibility to ourselves as living beings not to allow destruction to overtake or overwhelm our creativity. We shall beat swords into plough shears, it means the instrument of cultivation. We must overcome the instrument of destruction".
Prof Soyinka also said that;
"If those who have been displaced, the farmers that have been displaced in their hundreds from various parts of this nation especially the North. If the farmers have not been taken back to their productive environment, it means we have no governance. Let us all join hands to beat the swords, the guns into plough shears.