Osinbajo Disagrees With Buhari's Statement, Says Nigerian Youths are Extra-Ordinary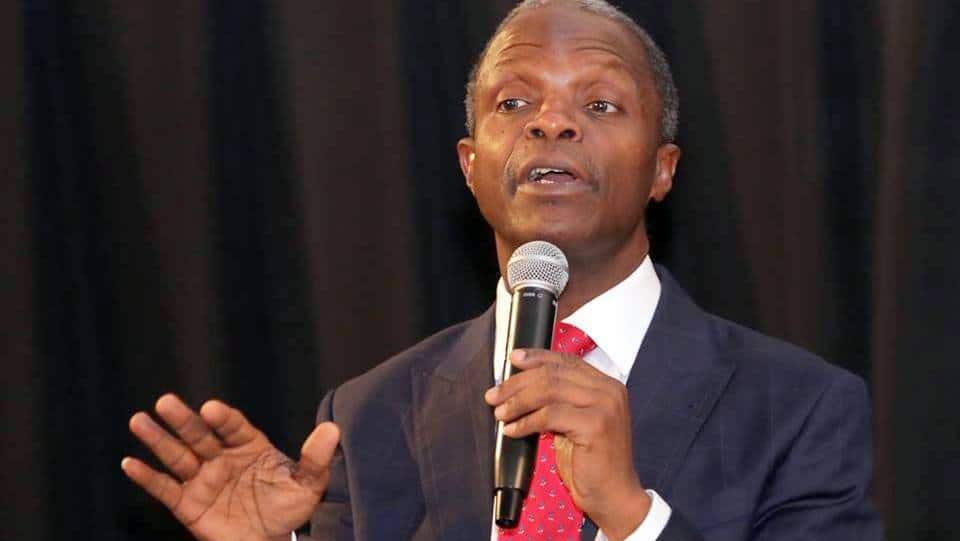 Nigerian Youths Are Doing Extremely Well – Osinbajo
Vice-President, Prof Yemi Osinbajo has negated the statement credited to President Muhammdu Buhari by describing Nigerian youths as hardworking and participating in every sphere of the economy.
Naija News learnt the Vice President stated this when he received a delegation of "Not Too Young To Run" movement which visited him at the presidential villa in Abuja on Thursday.
"It is true that young people are participating in every sphere of the economy and they are doing well, but they ended up there through one process of training or the other. Just like you have to train before you can become a pilot, so it is for politics," he said.
He said Nigeria does not need people who muzzle their way into positions but people with experience and determination to make a difference in the World. He recalled that he became a special adviser at the age of 30, then attorney general before becoming the vice-president.
"I think that whatever age a person chooses to run should not matter; what should matter is the preparedness of the person because elective positions require some skills. Most times people train to acquire other skills but not politics; that's the way of democracy." he added.