Okorocha, Labour Agree On New Salary For Imo Civil Servants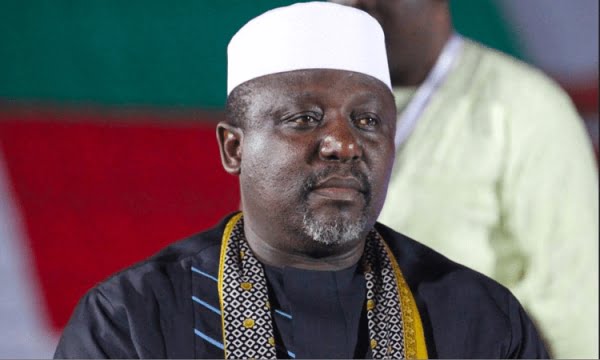 Imo, Labour Agree On New Salary Structure For Workers
Governor Rochas Okorocha of Imo State, on Thursday, said that the state government had reached an agreement with the Nigeria Labour Congress (NLC) on a new salary structure for civil servants in the state.
Okorocha disclosed this at an interactive session with journalists at the Government House, Owerri.
"The new salary structure agreed upon with labour indicates a more stable economy, meaning an increment in the salaries of employees from level 8 and above, affected in the old salary scheme. Promotion of workers will also take place soon,'' he said.
According to the governor, plans have been concluded to pay pensions from January to March with the payments to be made in different wards to minimise stress for the pensioners.
He said that the state government had also successfully reduced the amount spent on pensions from N1.47 billion to about N650 million monthly. The governor said investigations revealed that some pensioners continued to wrongfully receive allowances as part of their pensions but that the mistake had been corrected.
On the government's urban renewal project, he said that a 574- kilometre road construction in the 27 local government areas of the state would be concluded in October and 800 kilometres commenced in November.
Okorocha said that his administration would continue to sanitise the state capital and get rid of criminal elements.
"As part of our urban renewal project, landlords should ensure their environments are kept clean. The state government will waive taxes and ground rent for those who comply. "Landlords in the state are also requested to repaint their houses black, brown and maroon colours. "For those who fail to comply, government will repaint for them forcibly and charge them triple the cost,'' the governor said.
He also  advised traders to stop setting up shops in residential areas but move to the new market sites in Egbeada, Maze and Relief Market, where no fewer than 12,000 shops had been completed.
Okorocha also said his administration had directed that the shops should not cost more than N5, 000 in rent, adding that government would absorb the short falls.
Source: Naija News