Nigerians in UK Throng Out To support Buhari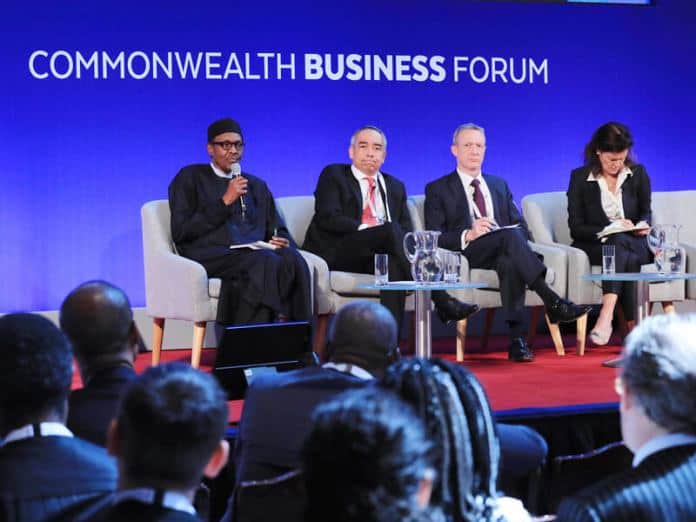 Some Nigerians in the United Kingdom on Friday converged in front of the Nigerian High Commission in London to show their solidarity for President Muhammadu Buhari.
Mr. Stephen Kifordu, the leader of the group from Delta State said that the President is resetting the country on the part of growth and development.
He said that their is no alternative to the candidature of President Buhari and his Vice, Yemi Osinbajo as the president has shown commitment to fighting corruption and ensuring that the economy is attractive to foreign investors
He claimed that the previous administration gave room for rot and corrupt activities.
"We have a President in Nigeria that people can look at and trust that "If I invest in Nigeria, my investment will not be stolen.
"When we talk of security, he has done security in terms of Boko Haram and in terms of the Niger Delta," he said.
Explaining further how President Buhari is 'resetting' the country, Kifordu said it is the primary role of the police and not the military to protect Nigerian citizens and President Buhari is enforcing this.
"The Police is the number one organisation that takes care of our security. It is only when we are under attack that the military comes in.
"In past years, we have seen the issue when the military jumps on board without paying regard to the police. Then suddenly when something happens in Nigeria, Mr President says deploy the police, people are saying don't deploy the police.
"President Buhari is re-ordering up, he is resetting our country. He is bringing us back to the way things should be."
Naija News understands that the support rally for the president is came a day after Biafran Supporters came out to protest with Biafran Flag front of the Commonwealth House in Westminister, London.
The demonstration took place as President Buhari and other leaders of the Commonwealth nations meet on Thursday.
President Buhari on Thursday attended the Executive Session of the Commonwealth Heads of Government Meeting (CHOGM) in the United Kingdom.