NAFDAC To Go After Artificially-Ripened Fruit Sellers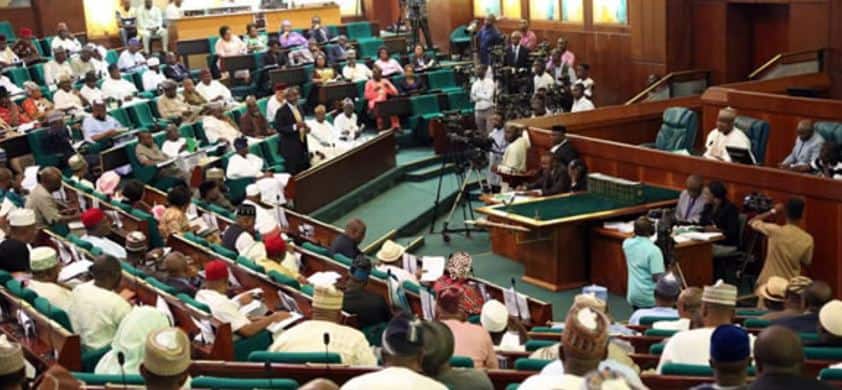 House Of Representatives Directs NAFDAC To Sanction Those Using Calcium Carbide To Ripen Fruits
The House of Representatives on Thursday, urged the executive to look into the sale and consumption of artificially-ripened fruits in the country and prosecute those convicted.
It also urged the National Agency for Food and Drug Administration and Control (NAFDAC) and the National Orientation Agency (NOA) to immediately embark on programmes targeted at sensitizing the public against the dangers involved in consuming such fruits.
This followed a motion by Edward Pwajok (Plateau-APC) at plenary.
Moving the motion, Mr Pwajok reportedly said lot of cases have shown fruit sellers ripening fruits with calcium carbide in Nigeria.
He explained that fruit sellers desperate to make profit and capitalize on the huge national demand for fruits, especially mango, banana, plantain and oranges, use a chemical "calcium carbide" to ripen fruits.
"These acts are reported to cause serious health problems because of their radioactive elements that cause cancer.
"The application of the noxious chemicals is done by farmers and/or sellers without the knowledge of innocent buyers and consumers who take fruits because of its nutritional value."
Naija News gathered that NAFDAC had warned Nigerians to shun the consumption of fruits which were ripened with calcium carbide,as this is a reason cancer cases are rising in Nigeria.
Contributing to the motion, Emmanuel Oker -Jev (Benue-APC) said that the development was serious and advised NAFDAC to swing into action and put a stop to the unhealthy practice.
Also, Serguis Ogun (Edo- PDP) said that in his constituency, "NAFDAC should, like National Drug Law Enforcement Agency (NDLEA), constitute a team that would go round farms where fruits "were forced to ripe."
"If NAFDAC needs to be funded and given directives, we should do that and also strengthen regulatory bodies, as a house."