Osinbajo Disappointed By Delay In Passage Of 2018 Budget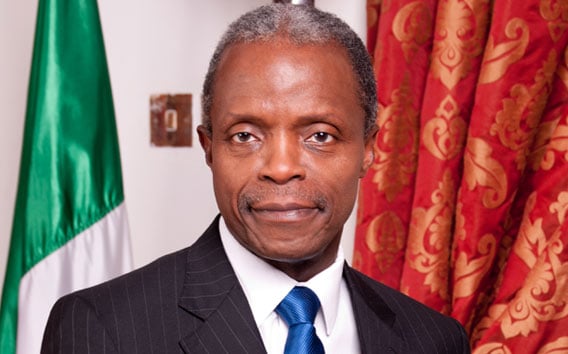 Osinbajo Express Concerns Over Delay In Passage Of 2018 Budget
Vice President Yemi Osinbajo is displeased with the delay in passing the national budget for 2018 after seven months with the National Assembly.
During a visit of The Companion, an association of Muslim men in business and professions in Abuja, Osinbajo noted that the presidency wants speedy delivery of the budget and would continue to interact with legislators for a positive outcome.
"Our budget for this year was submitted to the National Assembly since October last year but yet to be passed in April 2018. We will continue to engage the National Assembly for accelerated passage," he said.
He said Ministries, Departments and Agencies(MDA's) must submit their expenditure in accordance with the budget and also comply with the accounting year.
He said the Federal Government is working hard to improve the Ease of Doing Business and attract more Foreign Direct Investment (FDI) over a period of time.
Osinbajo noted that the government has improved a lot in agriculture and now depend largely on local rice production, which has reduced import by about 90 per cent.
"We are looking at improved capacity at the refineries and reduce dependency on importation of PMS," he said.
He said the government is determined to do a lot, particularly at improving our standard of education particularly vocational education and tertiary institutions, infrastructure, and general reform in our way of life as Nigerians.