Customers Flee, Banks Shut, Over Osun Robbery Threat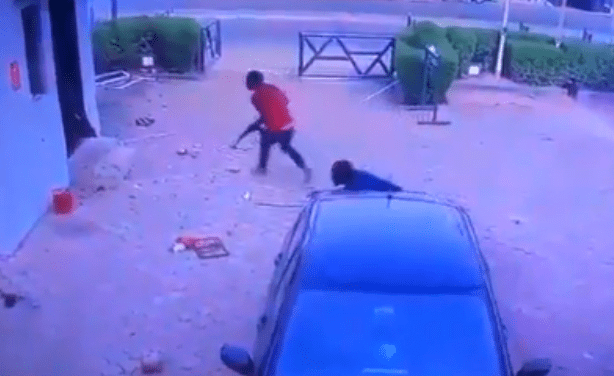 Banks Shut, Customers Flee Over Osun Robbery False Alarm
With the incident of the Offa Bank robbery still in the news, banks in Ilesa, Ijebu Jesa and neighboring towns in Osun State ended the business for the day after a false alarm alleging some hoodlums were attempting to force their way into one of the commercial banks in the towns was raised.
The report led to confusion as numerous bank customer trying to make transaction and at the ATM fled for their safety, and banks hurriedly shut down all forms of transactions.
A worker at one of the banks while having interaction with newsmen said that the hoodlums were prevented from entering the affected bank by security agents. The worker, who spoke on condition of anonymity, stated that transactions were stopped and banks doors closed to prevent security breach.
The robbery threat also extended to Osogbo, the state capital, forcing the banks to close almost the same time with their counterparts in Ijesa.
The bank worker said, "We saw some people running and panicking this morning. We were told that some hoodlums were making an attempt to rob a bank. That caused serious panic and we hurriedly closed and asked our customers to also run.
"I heard two gunshots. But I later learnt that the shots were fired by policemen who were responding to the crisis. The area was tense because of the recent attack on some banks in Offa. Nobody wants to die; that was why we left work earlier today. I am speaking to you now from my house."
Adewale Olawuyi, a customer of one of the banks in Osogbo, stated that he was disappointed that the bank closed at 1.30pm when he went to make some transactions.
Olawuyi said security men attached to the bank told him that the workers had gone home because of the rumour that robbers were in Ilesa and that another gang would storm banks in Osogbo at the same time.
However, the Commissioner of Police in Osun State, Mr. Fimihan Adeoye, told Punch correspondent that it was a false alarm.
He said, "There was no robbery attack anywhere in Osun State. Somebody just raised a false alarm to cause panic; there is no problem anywhere at all."