Buhari Plans To Destroy Nigerian Youths- Kola Ologbondiyan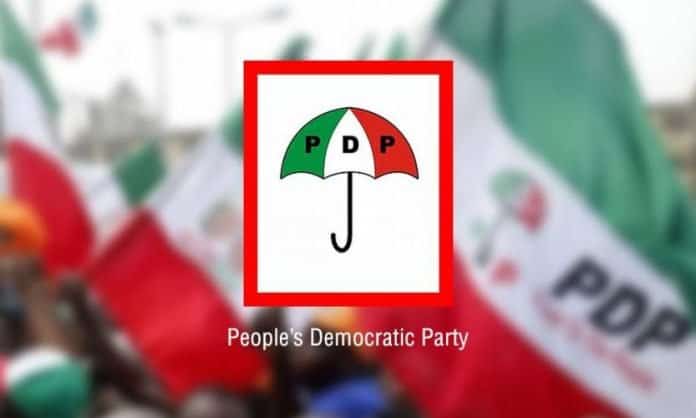 The Peoples Democratic Party (PDP) says President Muhammadu Buhari is trying to destroy the future and lives of youths in the country.
Through its national publicity secretary, Kola Ologbondiyan, the party noted that the youth cannot be described as lazy.
This is coming in response to a comment made by Buhari at the Commonwealth Business Forum in London yesterday.
Recall Naija News reported earlier that the president had said a lot of Nigerian youth were not ready to work and wanted housing and education for free.
But Ologbondiyan, angered by the statement of the president defended that Nigerian youths are very hardworking and important assets to the world.
"Nigerians find it extremely shocking that Buhari could make such a false, derogatory and unpatriotic comment against our citizens at a time the nation was looking up to him to properly present our potentials to the global business community," Ologbondiyan said.
"It is alarming that, at every international event, the president makes it a favourite past time to de-market, paint and denigrate our dear nation and her citizens in very negative light, an indication that he has stopped believing in Nigeria.
"It is saddening that after de-marketing his own generation, the president is set to destroy the future of younger Nigerians. The president's latest salvo is totally unacceptable and must be condemned by all right-thinking people to avoid further verbal assault against our country, particularly at international fora.
"Here is a president, whose administration has in its three years of governance, contributed nothing towards providing opportunities for our youths and who has not initiated or implemented any development project or set up any industry to provide jobs for our aspiring youth.
"Here is a president under whose watch factories and businesses have shut down resulting in over 24 million job losses, and under whom no meaningful foreign direct investment has been attracted to the country.
"This is a president who daily watches Nigerian youths sweat on menial jobs under very strenuous conditions on the streets of Abuja, Jos, Lagos, Ibadan, Kano, Kaduna, Maiduguri, Bauchi, Calabar, Port Harcourt, Enugu, Onitsha and other major cities, yet he unsympathetically described them as lazy.
"These are the same set of Nigerians who, upon being afforded the right opportunities in other countries of the world, are known to have excelled in various fields of endeavour."
He added that Nigerians can now see that they were not playing politics when the PDP accused Buhari of de-marketing the nation.
"We ask, now that Buhari has gone ahead to denigrate our youths, who form the bulk of our workforce, as lazy and lovers of freebies, how can he expect any foreign investor to bring in investment into our country?" he asked.
"Most disheartening is that these are the same young persons who form the highest demography of voters that put their confidence in him in 2015. Now, they are receiving the short end of the stick from the president.
"Our final take is that the Buhari presidency and the All Progressives Congress (APC) have done enough harm to our dear nation and there are no signs that they will change their stance. Nigerians, especially the youths, must therefore spare no thoughts in their resolve to vote them out in 2019."