Okorocha Imposes N3,000 'Development Levy' On Adults In Imo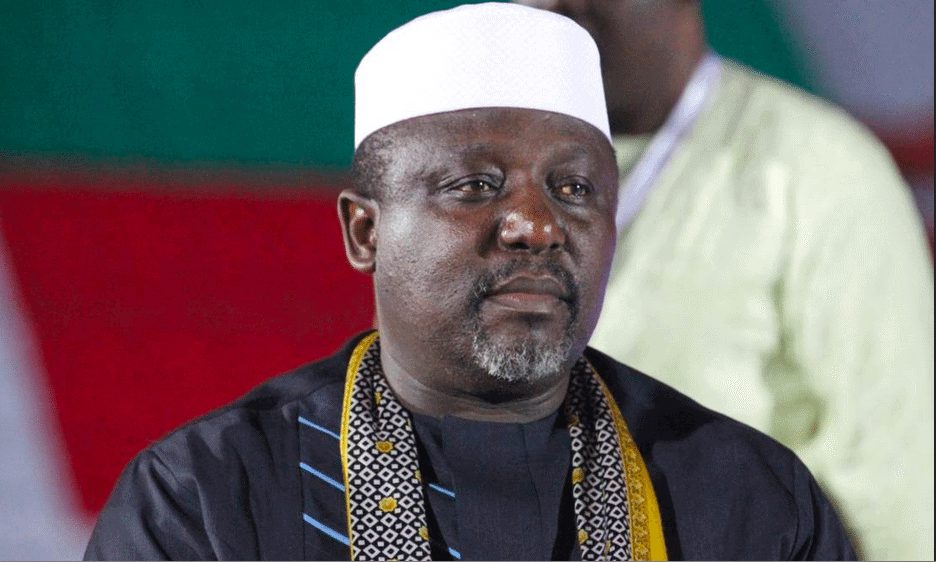 Imo State governor, Rochas Okorocha, has ruled that"leviable adults" in the state must N3,000 each as "development levy".
The money is said to be used for "autonomous community adult development", according to Louis Duru, the state commissioner for community government, culture and traditional affairs.
Duru noted that the state currently have 2,000 registered leviable adults in each of the 637 autonomous communities.
He said the listed communities would be collectors and should turn in not less than N6million each.
Okorocha threatened that failure to adhere to the development would attract fine in which allowances or salaries of the traditional leaders would be suspended
"To facilitate the payment, the state government through the ministry of CGC, since September 2016, has provided community adult registers for all autonomous communities in the state where the communities will enlist the names of at least 2000 leviable adults", the statement read.
"Consequently, His Excellency Owelle Anayo Rochas Okorocha has directed that all recognised autonomous communities in Imo State should pay the minimum adult development levy of N6,000,000 (Six million Naira only) without further delay.
"Any recognized autonomous community that fails to pay the development levy will be merged with sister autonomous community that had paid and the salaries/allowances of the traditional ruler ill be suspended.
"Government has concluded arrangements to embark on sensitization meetings with traditional rulers at the local government areas to further emphasize His Excellency's directives and monitor compliance."