We are Ensuring That Justice Is Served Against Evans : Lagos Govt.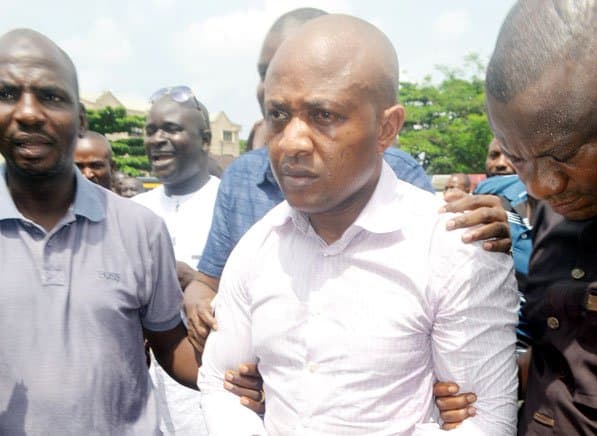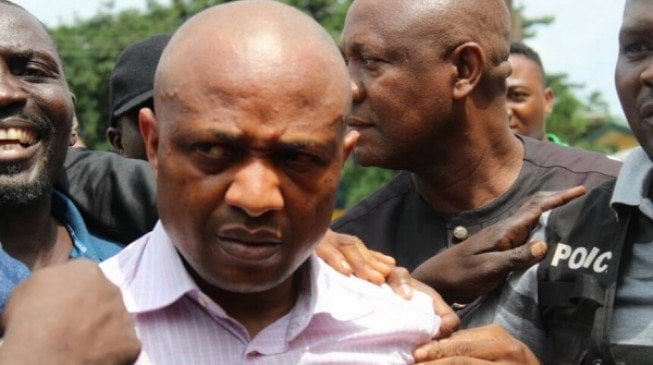 The Lagos State Government has said that it is no going back on it will and effort to ensure that the cases filed in court against kidnap kingpin, Chukwudumeme Onwuamadike, popularly known as Evans, reach it logical conclusion.
According to Punch, Mr Adeniji Kazeem, the Lagos State's Attorney General and Commissioner for Justice, who made this known during a  ongoing Ministerial Press Briefing held at the Bagauda Kaltho Press Centre in Alausa as part of activities marking the third year anniversary of Governor Akinwunmi Ambode's administration, assured that the State government was committed to ensure the logical conclusion of all pending cases in court and serve justice to the people.
The lagos State government have been seeing to the prosecution of Evan, since he was arrested in his Magodo home alongside others for masterminding and executing series of high profile kidnappings and murder in the State.
Kazeem said, "On the Evans' matter, the cases filed against him are ongoing in court. The issue is that the lawyer representing him is trying to play some games to delay the matter but in all his games, we have been defeating him in court.
"We have filed different cases. Some are for kidnapping and some bordered on murder and his lawyer is fighting all the cases but what I can assure the people is that we are committed to ensure the matter is concluded and defeat him at the end of the day."