Police Arrests Kidnapper-Herdsman Who Has Made N100m From Kidnapping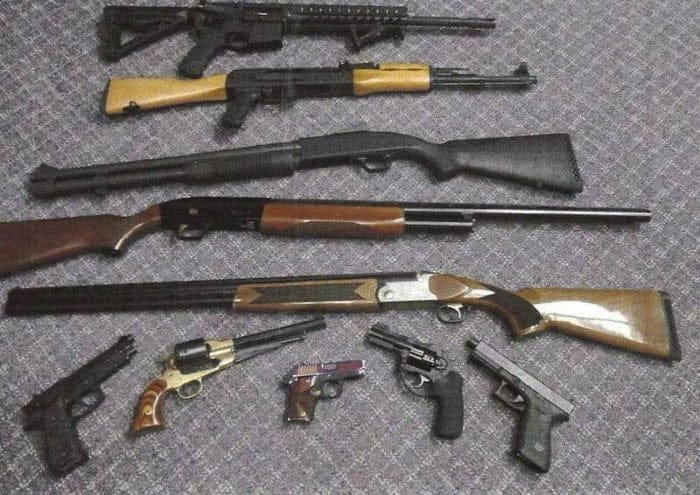 Edo State Policemen Nab Notorious Kidnapper in Benin
A notorious kidnapper, Muritala Umaru in Edo  was paraded yesterday by the Edo state police command.
Umaru, who also is a herdsman, was reportedly apprehended with an AK-47 rifle, breech number KO340119 and 10 rounds of 7.62mm ammunition.
Muritala Umaru, confessed to have made over N100 million from kidnapping.
The suspect disclosed that he began kidnapping four years ago in Okenne, Kogi States, and had participated in several other kidnappings across Edo State.
Muritala admitted to own some cattle and that his gang has 10 AK47 rifles with which they carry out kidnapping.
"One big man we call Chief in one community is the one that always gave us identities of victims before we strike."
The suspected kidnapper said they realized N10 million from one of their victims, even as he pledged to cooperate with the Police.
On what happened to some of their victims, he said it was his boss that is responsible for the killing of their victims, when they refuse to cooperate.
Umar who confessed that he has kidnapped 50 persons also said "i am married. I stay in Auchi, but I was born in Lokoja, Kogi State. "
"We kidnap them when they are travelling. There is one man that used to give us target. I collected N3 million in our last work. It is my oga that kill people. He has killed many people. We operate in Auchi, Ekpoma, Okenne and other places.
Meanwhile, The Edo State Police Commissioner, Babatunde Kokumo, described him as a kidnapper, who disguised as one of the herdsmen.
"The man has been in and out of prison. He has kidnapped in Edo and other states. The prison official he kidnapped identified him."