Offa Banks Robbery: Son Of NADECO Chieftain Reportedly Arrested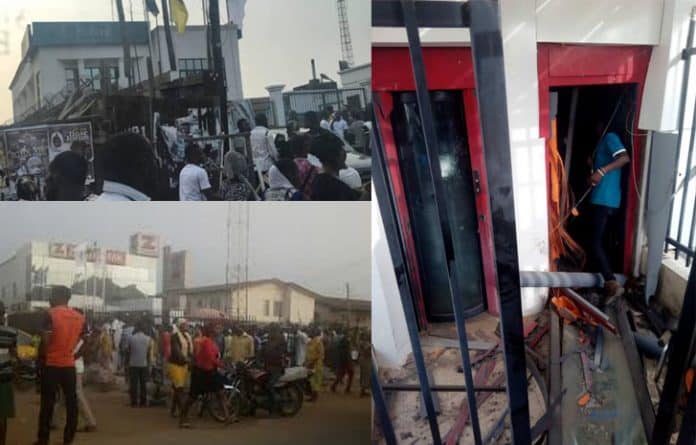 Kayode Opadokun, an indigene of Offa and the only son of former Secretary of the National Democratic Coalition (NADECO), Chief Ayo Opadokun is among the robbers arrested for the Offa bank robbery, National Pilot reports.
Opadokun was reportedly released from prison three months ago after serving only eight months of his jail term for armed robbery, he was however arrested few days ago in connection with Offa Banks robbery and a barrette pistol and six (6) rounds of live ammunition recovered from him.
He was described by the police as a notorious 35-year-old armed robber who has opened up on the roles he played in the bloodletting incident, which led to the reported death of over 30 policemen and civilians in penultimate Thursday's robbery attack in Offa.
A member of the family who does not want his name in print disclosed that Kayode for years has remained a pain in the neck for his activist father.
According to the family source, Kayode's father almost disowned him for being the 'black sheep' in the family but for the intervention of relatives.
Being an activist, Chief Opadokun left his three children and only wife, who retired as headmistress in Offa, while he was based in Lagos.
"I think part of the problem was that he had little time to check on them, especially during the Gen Sani Abacha's regime when members of NADECO were often arrested.
"Kayode is the second child and the first and only son of his father. Suddenly, he started smoking Indian hemp and taking alcohol among other things, a development that got his parents worried especially his father who at a time almost disowned the boy but for the intervention of relatives," he disclosed.
Speaking further, the source said Kayode's parents secured admission for him at a private university in the country but he dropped out of school.