Katsina LG Personnel Fight 26 Months Salary Arrears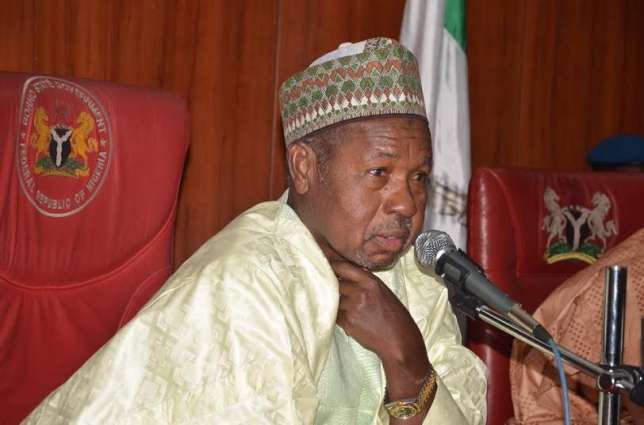 Unpaid Salaries Send 6 To Early Grave In Katsina
For more than two years, over 610 staff from 34 local government areas of Katsina, whose salaries were allegedly withheld by the state government, have been living in difficulties.
So far, six of the affected staff have reportedly lost their lives while many others are still battling with different health conditions without  financial means to access medication.
Their salaries were said to have been withheld due to their inability to turn out for staff verification exercise conducted by the state government for local government workers.
Naijanews learnt that  the matter has been before the National Industrial Court in Kano for sometime, up till the last sitting of the court (yesterday) the truce has not been reached between government and the affected workers.
One of the affected workers , Aminu Ahmed Ingawa  who visited Daily Trust said many had died from frustration associated with non-payment of their salaries.
"As I speak to you six people have died because of frustration and psychological trauma related to this issue, while many others are in serious health conditions.
"You can imagine a family man who is a salary earner staying for 26 months without salaries," he said.
He added that the development had led to many families and children withdrawn from schools over failure of their parents to settle their school fees.
Ingawa who was a level 13 civil servant who had been working for 17 years  said in his entire years of service he had never received query or warning as a result of any act of misdemeanor until his salaries was stopped for unjustifiable cause.
Jibril Lawal Malumfashi, another affected worker, said, "For over 19 years of service my salary has never been delayed for two weeks without an explanation until now in which today we are counting 26 months without salaries.
"This situation has subjected us into a lot of hardships. Apart from the people that lost their lives, many have sold their properties in order to sustain their families, and for others their wives have deserted them."
Malumfashi appealed to President Muhammadu Buhari to address the matter to facilitate speedy payment of their salary arrears.
"It is unfortunate that some local government staff in Katsina state are been owed salaries for 26 months given the Paris club funds distributed to governors to offset salaries of workers in their respective states," he lamented.
Counsel to the 610 complainants, Barrister Kamaluddin Umar blamed the state government for the delay in the settlement of the matter out of court as it earlier requested.
He said the matter was scheduled  for final report of settlement, because the state government and other defendants initiated settlement proceedings, that they should better settle the case outside of the court.
"So we agreed to their call but they have not presented any terms of settlement up till today, and in fact today the defendants were not even represented in the court. Therfore, the matter is now adjourned to the 10th day of May, 2018 for final report of settlement or hearing."
Speaking about the position of the government to reinstate the affected staff to their respective positions the legal practitioner said "the reinstatement will take effect when there is termination of appointment. Their appointment has not been terminated. They said they are going to reinstate them, then they would see what they could do about their arrears. They are not certain whether they are going to pay the arrears or not."
The complainants urged the court to compel the defendants to pay the sum of N500m as general and aggravated damages besides payment of their salaries and other entitlements.