Chibok Girls: Only Thirty Girls Are Still Alive – Salkida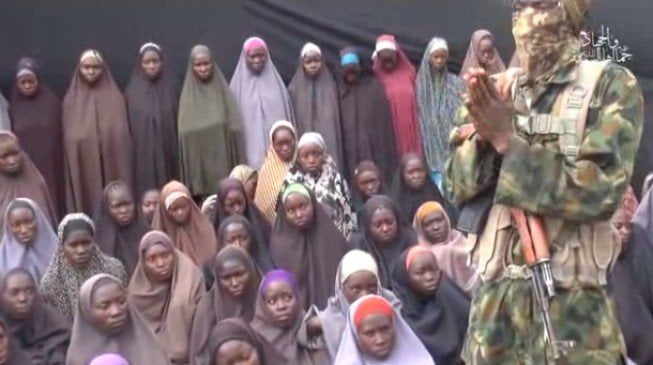 Four Years After, Many Chibok Girls Reported Dead
"Many of the girls have died as a result of crossfire and bombardments by security forces that no doubt were intent on rescuing them. "I regret to state here that only 15 out of the 113 Chibok schoolgirls are alive today, based on my investigations in the last three months."
This was contained in a series of tweets by Ahmad Salkida, the journalist reported to have access to the leadership of the Boko Haram terrorists, in which he claimed that 98 of the girls had died in captivity.
However, in new tweets yesterday, Salkida said two other cells within the sect brought information to him that apart from the 15, some girls were being held in other places.
His new tweet read: "A leading member of the Jama'atu Ahlis-Sunna Lidda'Awati Wal-Jihad (Boko Haram) has now clarified the earlier information about 15 girls. "Indeed, the 15 Chibokgirls are available, but known to a particular cell that spoke to me emphatically days leading to the fourth anniversary.
"However, two other cells within the larger group has brought additional information, clarifying the earlier information, that another 10 girls are available to another cell. "Outside of the 15 and 10, another five among the girls are also alive as at the early hours of today (yesterday)." With the new information, the total number of the girls alive are 30."
Salkida explained that the set of five, according to the group, had apparently become permanently schooled in the doctrines and teaching programmes of the sect and and as such should not be considered among those likely to be included in any release in the future.
Meanwhile, the Federal Government had dismissed Salkida's claim, saying the facts available to government indicated that all the remaining girls in Boko Haram captivity were alive.
Defence Headquarters, in a similar manner, had also questioned Salkida's claim, which it said was to discourage government.
But Salkida challenged government to release proof of live video, insisting that only 15 girl were alive.
Salkida said the objective of his earlier tweets was to compel government and Boko Haram to speak, but government was unnecessarily defensive. "It is most disappointing that government in its might and given the machinery available to it, peremptorily declared to the public that it lacks institutional memory regarding the processes of the Chibokgirls," he wrote.