Trump Still Ready To Meet Putin Despite Rising US-Russia Tensions, White House Reveals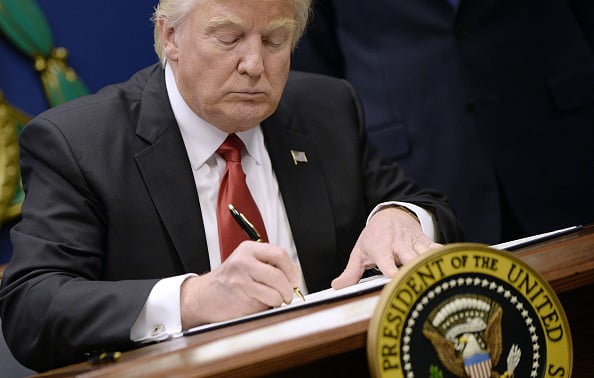 The United State President Donald Trump has revealed that he is will to meet with the Russian President, Vladimir Putin in spite of increasing tensions between the United States and Russia.
Sarah Huckabee Sanders, the white house Spokeswoman revealed on Tuesday. she added however that the United state was considering additional sanctions against Russia and will make a decision on the matter in the "near future."
"The president still would like to sit down with him [Putin]. Again, he feels like it is better for the world if they have a good relationship.
"But that's going to depend on the actions of Russia,''
The Conflict in Syria has heightened the tension between the two nations as western states have blamed the Syrian government forces for the incident, but Damascus has denied using chemical weapons.
The United State, United Kingdom and France have on Saturday led air strikes on Syria targets since the allegation of the use of chemical weapon was brought against the Assad lad Syrian government in the Damascus' suburb of Duma.
Ties between Moscow and Washington significantly worsened after the eruption of the Ukrainian crisis in 2014.
Naija News understands that the allegation of interruption in the United State election by the Russian Government has further deteriorated the relationship between the world powers.
In 2018, tensions have escalated even further over the US decision to expel Russian diplomats over Moscow's alleged involvement in the poisoning of former Russian's double agent, Sergei Skripal in the UK city of Salisbury. This Russia deny doing.