Rochas Okorocha Will Succeed President Buhari In 2023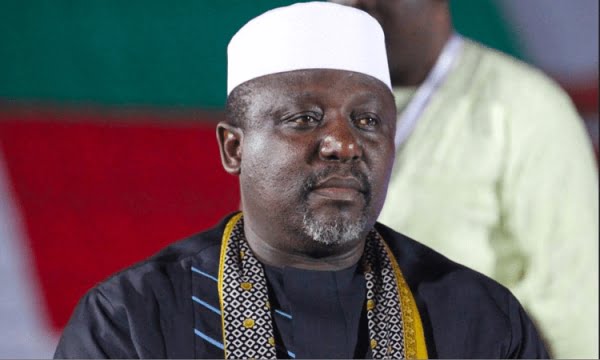 Okorocha To Run For President After Buhari
"Buhari will win again and again. After Buhari, the turn will come to south-east and it will be the turn of Okorocha,Rochas"
Governor Rochas Okorocha, stated this on Monday when he hosted some political stakeholders at the Imo state government house in Owerri who had visited him to endorse Uche Nwosu, his chief of staff and son-in-law, as the next governor of the state.
While lauding the President 's decision to run for the presidency again,Okorocha  reacted to the critics of his endorsement of Nwosu as his successor, saying, "His only sin is that he is my son-in-law'.
He further said the governorship aspirant is better qualified than any other contender.
"Nwosu is the least of the political children I have trained but I don't know any of them as much as I have known Nwosu," Okorocha said.
"I took him up when he was just nobody and he grew to the height he is now, his only sin is that he is my son-in-law…..Nwosu will win in 2019, don't be afraid, I am there, I have retired the Arthur Nzeribes, the Udenwas, now I will retire the rest of them finally, I know them and they know me, their plan is to push me so that they can get the senate, it's a lie, I will run for the senate as well."