Police Officer Beaten To Coma In Lagos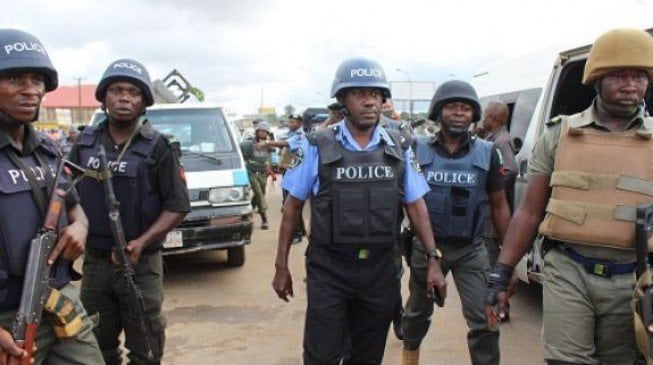 A police officer, SP Opawoye Adetunji was severly beaten by a mob at Alapere area of Ketu on Sunday after he allegedly shot a bus passenger.
Adetunji was reportedly rushed to a hospital after he passed out due to the severe beaten from the mob that beat him till he passed out.
Punch Newspaper reports that the police officerand a commercial bus driver had had an argument at Iyana Ile-Iwe bus stop after the driver reportedly drove recklessly.
After a fight, the man had entered his bus and was driving away when Adetunji allegedly opened fire on the vehicle, which hit the yet-to-be-identified passenger.
An eyewitness said incident happened around 3pm, adding that the police officer was in mufti.
He said, "The police officer stopped a Volkswagen Vanagon. The bus had some passengers. I, however, don't know why the senior police officer stopped the commercial bus. He angrily shot at the bus when the driver ignored him. Somebody in the vehicle was hit."
A police source, howeversaid the driver had almost hit Adetunji when the latter challenged him.
He said, "The police officer, who was alone, was driving on the road when his vehicle had a fault. He parked the car by the roadside to look for a mechanic to repair it.
"As he attempted to cross to the other side of the road, a reckless commercial bus driver almost hit him. He stopped the bus and engaged the driver in an argument. He challenged the driver for being reckless and the man abused him for not looking well before crossing.
"The argument degenerated into a fight as the driver picked a bottle. As he tried to smash it on the officer, the DCO used his hand to block it and got injured. The driver entered the bus and drove off.
"The policeman, out of anger, brought out his pistol and aimed at the tyre to force the bus to stop so that he could deal with the driver. The bullet, however, ricocheted and hit a passenger on the bus."
Meanwhile, Naija News reported yesterday that Police officers teargassed and shot at members of the shiite group whowere protesting against the continuous detention of their leader, Ibrahim El-Zakzaky.