Just In: Buhari Appoints Keyamo As 2019 Campaign Spokesperson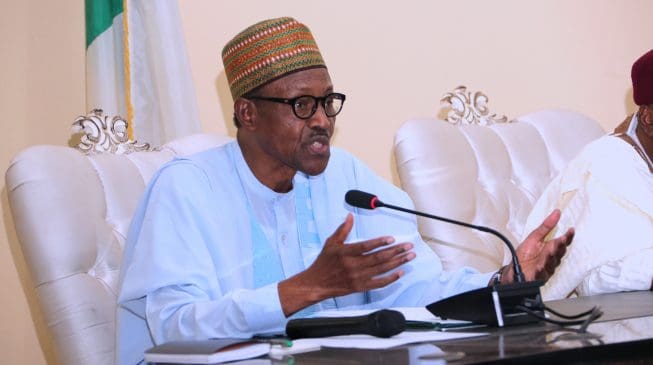 Festus Keyamo Appointed As 2019 Buhari Campaign Spokesperson
President Muhammadu Buhari has appointed popular human rights lawyer, Mr Festus Keyamo (SAN), as the Director, Strategic Communications for his 2019 presidential campaigns.
This means Keyamo would be the official spokesperson for the 2019 Buhari presidential campaigns.
The appointment was contained in a letter dated April 16, 2018 by Hon. Rotimi Amaechi, minister of transportation and director-general of the campaign.
The letter stated that Keyamo's appointment covers the period before the president "gets APC's nomination" as well as during the elections proper.
"I'm pleased to convey to you the decision of the President Muhammadu Buhari Campaign Organisation to appoint you as director, strategic communications in respect of the forthcoming campaigns for the 2019 presidential election," the letter read.
"As you are aware, President Muhammadu Buhari is seeking the nomination of our great Party, the All Progressives Congress, as the candidate for the said election.
"Your appointment is to aid in getting the said nomination and to ensure the success of the subsequent campaigns for the 2019 presidential election.
"In your capacity, you are to be the Spokesperson for the campaign during the nomination process and also at the subsequent campaigns for the 2019 presidential election."
Recall that President Buhari, at a recent National Executive Committee meeting of the APC, announced his intention to seek a second term in office as the president of the federal republic of Nigeria.
Buhari also, during a bilateral meeting with British Prime Minister, Theresa May in London, declared that unlike other politicians, he was less concerned about the 2019 electioneering campaigns, but would rather focus on tackling and resolving issues facing the country.