FG Gives Reason For Soot in Rivers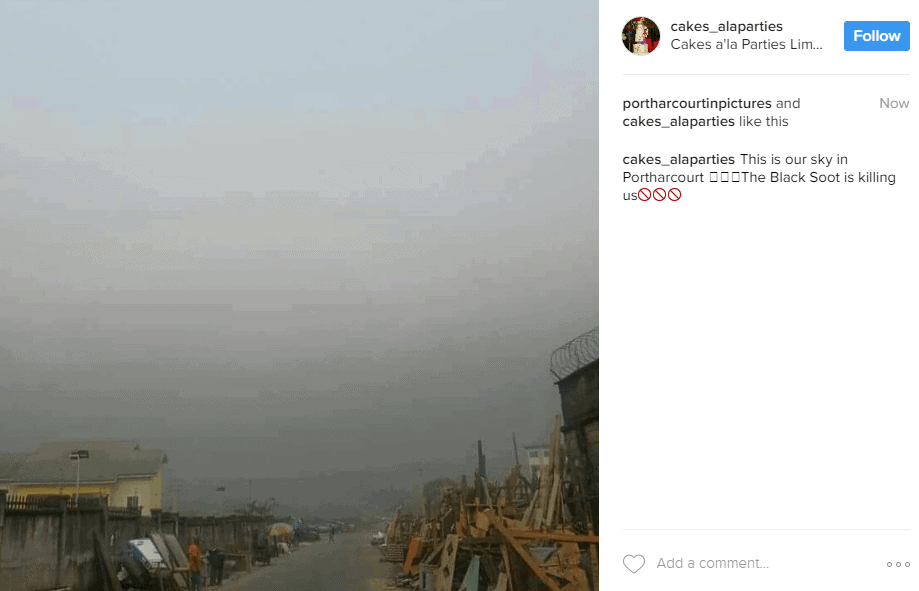 The Federal Government have blamed the soot presently experienced in Port Harcourt and environs on the activities of illegal oil refiners, bunkers and burning of tyres.
The Director General of the National Oil Spill Detection and Response Agency (NOSDRA), Mr Peter Idabor, revealed this at the beginning of a Joint Activation and Drill Exercise in Port Harcourt, on Tuesday.
Naija News gathered that he also attributed the environmental hazard in the area to activities of abattoirs and illegal oil bunkering business operators, who carry out their illicit activities at night.
"In Port Harcourt, there are over 100 abattoirs and many of these abattoirs use rubber tyres to roast animals while others burn them to extract copper wires.
"Another source of the soot is the heating of asphalt (used for roads) and burning of stolen petroleum products by security agencies." he said.
Idabor added that meetings have been held between the Ministry of Environment, security agencies and other stakeholders in the sector on how to put an end to the soot.
"We have agreed that instead of setting ablaze tankers caught with stolen petroleum product; that it is better to retire the crude oil back to the refineries and oil companies.
"We felt that rather than dispose the petroleum products into the environment that it is best to store them in refineries'' he said.
Idabor said a committee, set up on the orders of Vice President Yemi Osinbajo, had adopted the Harmonised Standard Operating Procedure to deal with recovered stolen petroleum products.
He said that the particles could not be prevented from entering homes and offices.
"The soot particle is then inhaled and after sometimes becomes an irritant and the individual starts coughing. After persistent cough, a wound is created inside the lungs.
The NOSDRA boss, while advicing the residents of the state to use nose masks to reduce the impart of this hazard said agencies under the ministry, Rivers Government, oil companies and members of the Armed Forces and other stakeholders would attend a one-day retreat in Port Harcourt on April 27 to address the challenges associated with this. (NAN)