Omo-Agege Deserves His Suspension – Senate Deputy Majority Leader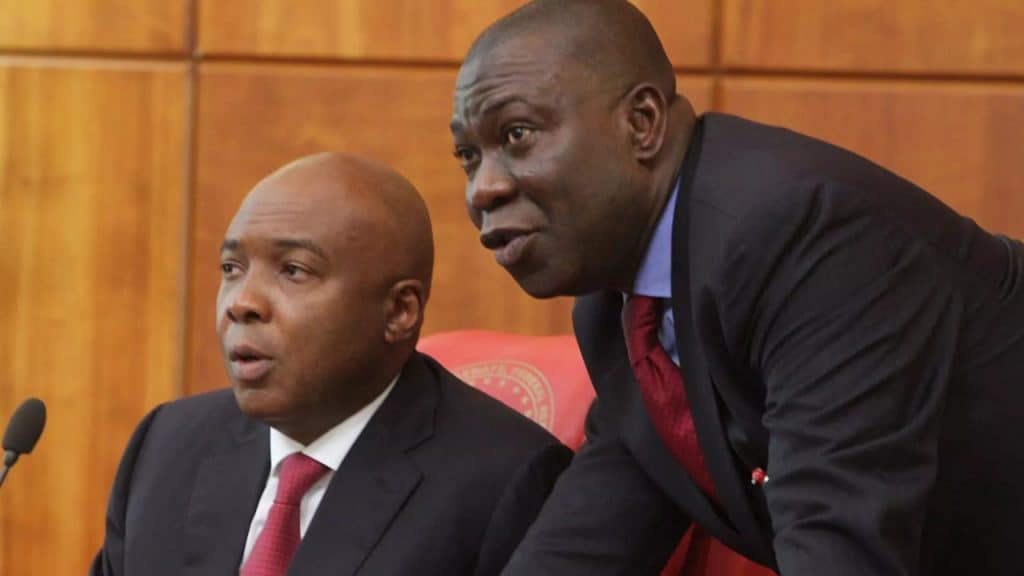 Sen. Bala Na'allah, the Deputy Majority Leader of the Senate has said that the decision to suspension of Sen. Ovie Omo-Agege by the leadership of the Upper Legislative Chamber is the right decision.
While representing the President of the Senate, Bukola Saraka the Senator revealed that the action of Omo-Agege in choosing to address the press without recourse to lay down rules and procedure was an affront on the entire senate, at a summit organised by Hallow Mace Communications Ltd. on Tuesday in Abuja, themed "The importance of Legislature in Nigeria's Democratic Governance, Progress, Challenges and Prospect."
He said that his suspension was expected to serve as a deterrent to others.
"If you are a member of the Senate, y    ou are only there by majority of lawful votes and you have to obey the rules of the senate.
"The Senate will not condone certain behaviours considered injurious to our democracy," he said.
He added that the Senate would not allow inimical to its rule by any person, because there can be no democracy without the presence of legislature.
According to NAN, He said by ascending to democratic norms, meant that the people had chosen to accept the constitution.
The senate had on April 12, suspended Omo-Agege during plenary over his remarks that the amendment of the 2010 Electoral Act, which changes the sequence of elections set by the Independent National Electoral Commission (INEC) was targeted at President Muhammadu Buhari.
An House of Reps member and Chairman, House Committee on Public Petition, Nkem-Abonta state that the role of the legislature in democracy is usually misconstrued.
He added that that the legislature is empowered to make law that would look out for the best interest of the people.
Meanwhile, Mr Sunny Adams, the organisers of the event lauded the National Assembly under the leadership of Saraki.