Senator Adeleke Declares Intention To Contest Osun Governorship Election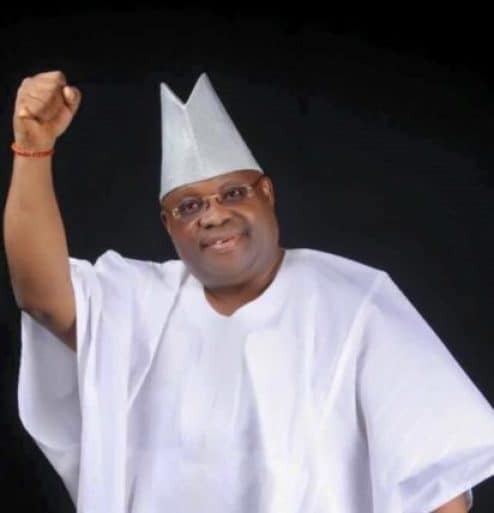 Senator Adeleke Writes PDP, Declares Governorship Ambition
The senator representing Osun West Senatorial District, senator Ademola Adeleke has written the National Secretariat of the Peoples Democratic Party (PDP), notifying them of his intention to contest under the platform of the party during the September 22 governorship elections in Osun state.
Adeleke made this known in a letter dated April 16, addressed to the Peoples Democratic Party (PDP), where he hinted that the party leadership of his ambition.
Adeleke, has barely spent a year in the senate after replacing his elder brother, Isiaka, who died in April 2017.
A few days to the election, Adeleke defected from the All Progressives Congress (APC) to the PDP and still won.
In his declaration letter to the PDP leadership, the lawmaker said the decision to contest the governorship election was borne out of a conviction that he possesses "all it takes to unite leaders and members of our party as well as galvanise the general electorate towards ensuring a resounding victory for the PDP in the forthcoming poll."
"In accordance with the directive of the leadership of our great party, I wish to respectfully express my intent to vie for the ticket of the party as its candidate in the Osun State governorship election holding on September 22, 2018," Adeleke wrote.
"I am a member of the party in Sagba Abogunde Ward 2 of Ede North Local Government Area in Osun West senatorial district.
"As a loyal man, from the strongest political base of the PDP in Osun State, I am willing, able and prepared to offer myself for this great service; if given the opportunity to fly our flag as the governorship candidate.
"I pledge my continuous commitment and support to the stability, growth and success of the PDP at all levels."