Two Imo Lecturers Injured By Hoodlums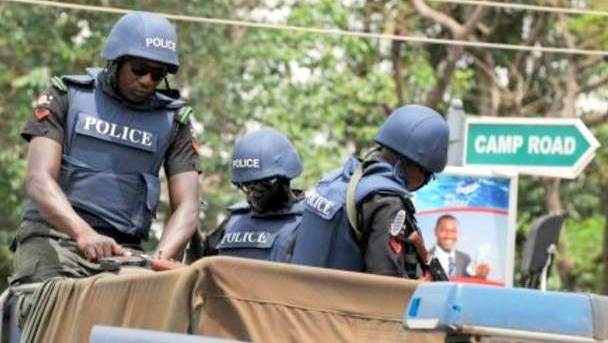 Hoodlums attack, Injure Two Imo Lecturers
Two lecturers were allegedly attacked and injured in a fight that broke out at the Alvan Ikoku Federal College of Education, Owerri, Imo State.
The attack took place after the lecturers tried to stop a faction of the Joint Action Committee from conducting first semester examinations while the school was on strike.
Elvis Opara and Steven Duru, the lecturers attacked were members of a committee set up by Joint Action Committee to see that no exam takes place in the school until the protesting lecturers called off their industrial action.
The lecturers stated that, Dan Anyanwu, the acting Provost of the institution, should resign if he must contest for the post of the substantive provost of the college.
The lecturers had protested that it was against the laws of the college for an acting provost to contest for the substantive position while in office, claiming that he would unduly manipulate the process.
But a faction of the four unions that makes up JAC which supported the acting provost, claimed that their was no written law against the action of the acting provost
The group pointed out that a letter written to the college by the minister of education stated that the acting provost could be in office while he sought to become a substantive provost.
Opara, one of the injured lecturers, stated that the crime he committed was that he was a member of a JAC committee whose duty was to ensure sanity and order while the strike lasted.
Opara while having a conversation with news men said that while he and other committee members were ensuring that no examination was conducted in the college, hoodlums allegedly imported by those opposed to the JAC's position on the crisis attacked them.
He said while he was severely injured, his colleague's head was broken by the hoodlums, who were about 15 in number.
"They used bottles, stones and other sharp objects to attack us. Blood gushed out; our colleagues, who scampered to safety, rushed us to a hospital. I was discharged the next day, but Duru spent three days in the hospital," he added.
Opara, who is the state chairman, Senior Staff Union in the Colleges of Education in Nigeria, said he spent 24 hours at the hospital, while his colleague, who had a deeper cut, spent three days in the hospital.
He regretted that the security men on the campus could not do much to save them from their attackers.
However, a lecturer, Emeka Obi, who said that he was not in support of the strike, said no hoodlum attacked the lecturers. According to Obi, students who were angry with the victims for coming into the examination halls to tear their scripts, attacked the lecturers.
The Police Public Relations Officer, Andrew Enwerem, in reacting to the incident, however said no lecturer at the Alvan Ikoku Federal College of Education reported any case of attack by hoodlums to the police.
He said, "There is no such case in our record. No case of attack on lecturers at the Alvan Ikoku Federal College of Education, Owerri, by hoodlums was reported to us."