Civil Servant Arrested For Beating Children With Electric Wire And Horse Whip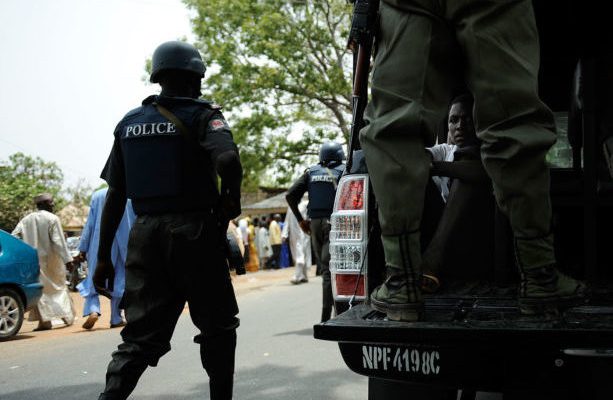 Father Of Three Kids Arrested For Brutalising Children
Alex Okafor, a civil servant, has been arrested by operatives of the National Agency for the Prohibition of Trafficking in Persons and other related matters (NAPTIP), for allegedly brutalizing his three children with an electric wire.
A statement released by NAPTIP, has it that the 40-year-old, who works with the National Health Insurance Scheme, is resident in Bazango Layout, in the Kubwa area of Abuja.
Reports obtained by Naija News has it that the civil servant allegedly brutalized his children, who are of age eight, 10 and eleven, for making him angry.
The children who were brutalised by their father, Alex Okafor were two girls and a boy. The names of the children were not revealed by the anti-trafficking agency.
NAPTIP said the accused has been arraigned at the High Court of the Federal Capital Territory, Number 28, sitting in Apo, Abuja, for the act of violence which contradicted Section 2 (11) of the Violence Against Persons (Prohibition) Act 2015.
Confirming Okafor's arraignment, the agency's spokesman, Josiah Emerole, said in a release that the matter had been adjourned till June 19.
He said, "The court has remanded Okafor in prison for an alleged act of violence and for inflicting injuries on his three children.
"The defendant was dragged before the court on three counts under the provisions of the Violence Against Persons (Prohibition) Act 2015. He was arraigned in the case of Federal Republic of Nigeria versus Alex Okafor, with charge number CR/161/18.
"He was charged with willful infliction of physical injuries on his three children using electric wire and horsewhip, thereby committing an offence punishable under Section 2(11) of the Violence Against Persons (Prohibition) Act 2015.
"After the charges were read, he pleaded not guilty. The judge, Justice Valentine Ashi, ruled that the defendant had a right to bail. The court, therefore, granted him bail in the sum of N500, 000 with two sureties each in like sum. Further hearing on the matter has been adjourned till June 19."