Buhari Has The Support Of Real Voters – Gov. Bello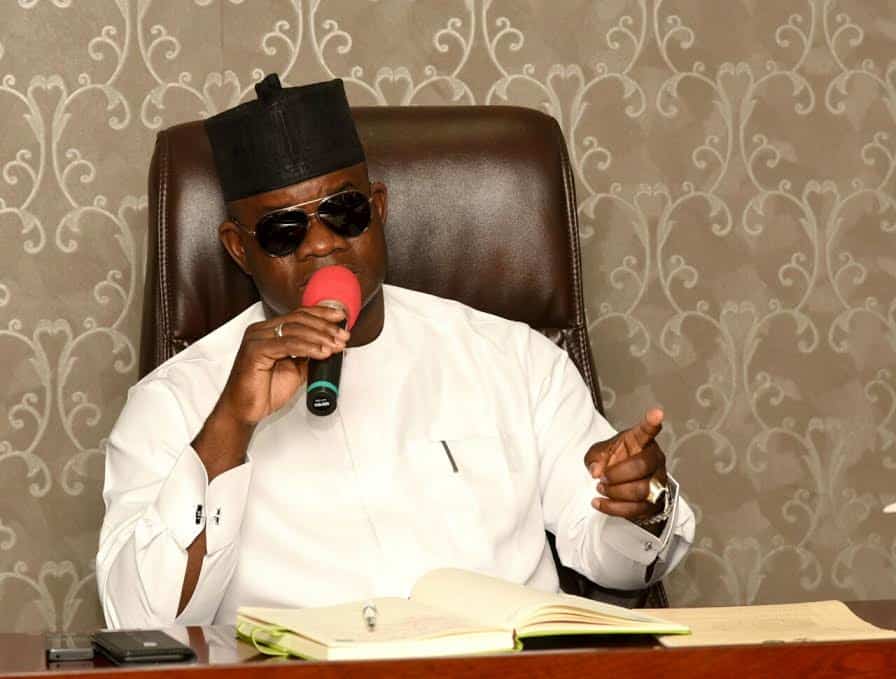 The Masses Supports Buhari – Gov. Bello
Kogi State governor, Yahaya Bello, has added his voice to that of other Nigerians reacting to the decision by President Muhammadu Buhari to seek a second term in office as the nation's number one man.
Governor Bello, in a statement released through, Kingsley Fanwo, his Director General on Media and Publicity, expressed confidence in the ability of the President to rule the country.
"Two classes determine the electoral success of any candidate in Nigeria – the powerful elite and the masses. In 2015, the masses took over by trooping to the polling units massively to elect Africa's most popular and most trusted political figure, President Buhari.
"Many of us who supported him actually supported his incorruptible and disciplined personality. I founded the Kogi Youth Arise Group with like minds to ensure the victory of the president in Kogi State. President Buhari is a phenomenal leader who truly loves Nigeria," the statement read.
The Governor further stated, "there is a deliberate choice of the opposition to promote falsehood and generate misinformation to railroad their ways into power in 2019."
He stated that the All Progressive Congress will stay united even till after 2019.