2019: Obasanjo, Falae In Private Meeting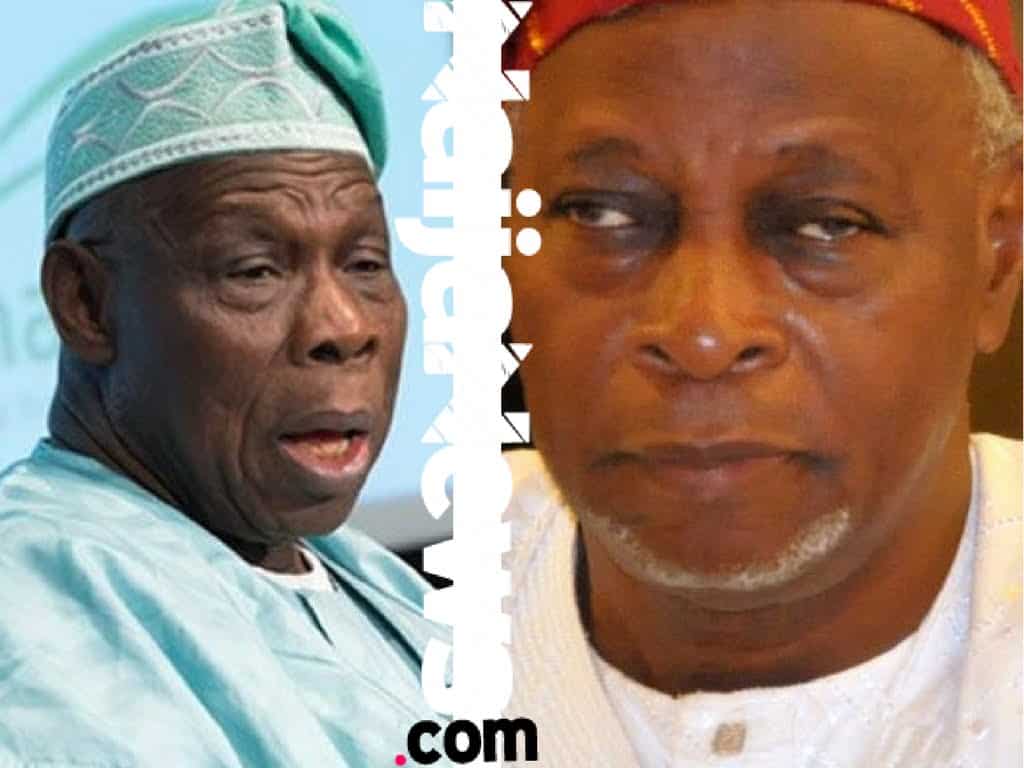 Obasanjo, Falae To Meet Nineteen Years After Contesting Against Each Other
Former President Olusegun Obasanjo and a Former Secretary to the Government of the Federation, who is also the chairman of the Social Democratic Party (SDP), Chief Olu Falae, will meet 19 years after contesting against each other in 1999 during Nigeria's Presidential election of the 4th Republic.
The meeting, scheduled for Tuesday, 17th April, is expected to hold at Obasanjo's Abeokuta residence and is reportedly centered around how to unseat President Muhammadu Buhari in 2019.
Naija News learnt the two leaders would also strategise on how to bring all third force elements under one banner.
A source, who is privy to the meeting, said since Buhari had ignored all warnings by Obasanjo and other ex-generals not to seek a second term for the sake of the country, many of such political meetings would be taking place.
The source said: "It is obvious that Buhari has failed in his three years in office. He spent about four months of 2017 in the United Kingdom on health grounds and still wants to run for a second term for selfish reasons.
"He has failed to improve the lives of Nigerians but continues to give excuses for his own failings. He has also refused to endorse a younger person to succeed him.
"We have thus decided to set the plan in motion for his ouster through the ballot."
"Obasanjo will meet Chief Olu Falae with a view to uniting the third force and repentant politicians from the APC and the PDP are welcome to join."
Capt. Moshood Raji (retd), the personal assistant to Chief Olu Falae, who also  confirmed the scheduled meeting with Obasanjo, however noted that  the meeting was a private one and would therefore not disclose it agenda.
Raji said, "It is true that Chief Falae will be meeting with Baba (Obasanjo) but I don't know the purpose of the meeting because it is a private meeting."
Obasanjo, who is the leader of the Coalition for Nigeria Movement, had also been having talks with the Nigeria Intervention Movement and other political parties.