Fayose Will Go To Jail In October – Fayemi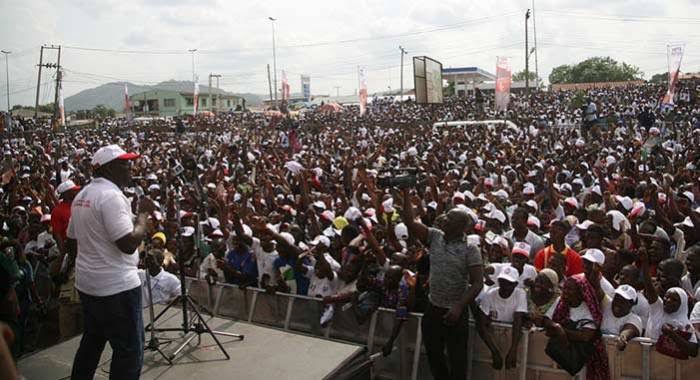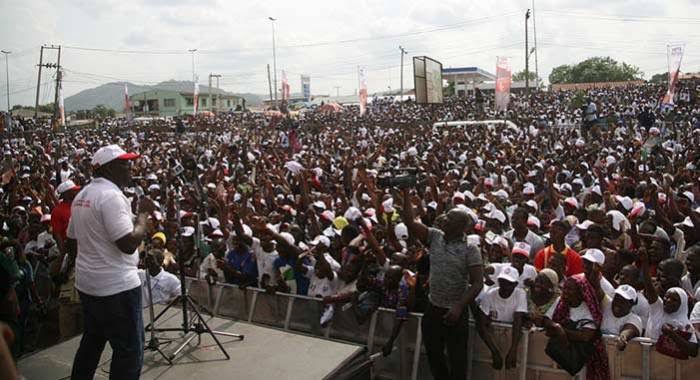 The Minister of Mines and Steel Development, Dr. Kayode Fayemi, has vowed that the present governor of Ekiti State, Governor Ayodele Fayose will spend many years in jail after leaving office in October.
Dr, Feyemi, during his declaration of intent to contest for Ekiti State governorship seat on the platform of the All Progressives Congress (APC), said that Fayose will be made to account for the gross mismanagement of the state's resources and allocation in the last four years.
With the show of a red card to signify the ushering out of the People Democratic Party (PDP) from the state, Fayemi said the red card is an answer to the White Paper issued against him by the Fayose regime which indicted him of financial impropriety and banned him from holding public office for ten years.
The Minister said he was motivated to run again for the office of the governor to "rescue Ekiti people from bad governance, want, hunger and poverty."
According to News Agency of Nigeria, Feyemi lamented the suffering of teachers, state civil servants, local government workers, and pensioners who are being owed backlog of arrears of salaries, allowances and benefits.
Fayemi said: "When I come before you, it is with profound need for the unfinished business, we need to complete what we started, reclaim our land and restore our land.
"Anywhere Ekiti people go, people subject us to questions that what is wrong with you Ekiti people?
"We thought you are educated, we thought you are exposed, how do you come up with a character like this as governor?
"It is time to put a stop to that; it is not about title, it is about sacrifice and whatever it will take us to free Ekiti from these criminal and rapacious brigands, we will do it."
The former governor was joined by his wife, Bisi; former deputy governor, Prof. Modupe Adelabu; Nigeria's Ambassador to Hungary, Dr. Eniola Ajayi and other officials who served in his administration to the APC secretariat where he officially informed party leaders of his intent to run.
After declaring at the secretariat, Fayemi and his train moved to the nearby Jonathan African Church Ajilosun, Ado-Ekiti where he addressed another crowd waiting for him on his agenda for the state.
The Former governor of the state vowed that everything legally and constitutionally possible would be done to win the state for the All Progressive Congress.
"We are here to inform Ekiti people that we will never abandon them. We will never hesitate to leave the comfort of Abuja. It is high time to come home and help our vulnerable people."
"We will do everything that is required to win Ekiti back. They will accuse us of using federal might.
"Although power belongs to God and he gives it to whoever He wishes, we will use bottom power, middle power. That is why they are jittery." He added.
Concerning the White Paper, Feyemi said "Every time I move around, I see the suffering and penury our people are going through. I saw their pain and pangs of not knowing where the next meal will come from.
"That is why we must tell the man who is shouting around that he has a White Paper, we have a red card for him and his party. We will ensure that he will end up in jail."
To party members, Fayemi said: "Whoever wins the primary, we will all support him. Don't run down any aspirant. Let us desist from hate speech because all aspirants are promoting our party.
"Party members should not use abusive and intemperate language and I want to suggest to our party leaders to come out with a code of conduct to check this.
"If we don't do that, we run the risk of damaging our brand (APC). You are free to market your aspirant and leave the judgment to our delegates.
"They (delegates) want our party back in power and we must respect their judgment. Any aspirant who does not respect the rule, I will take him as an agent who does not want the good of our party."