Tricycle Rider Killed By Gang In Failed Robbery Attempt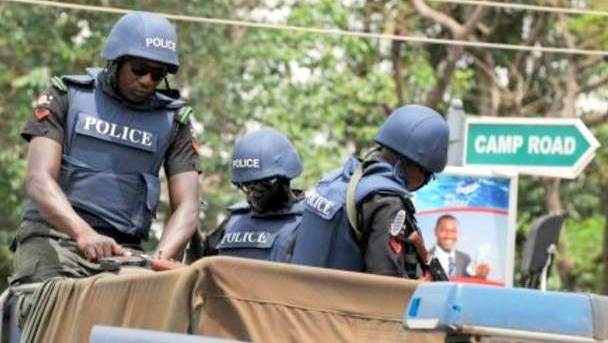 Gang Kills Tricycle Rider In Failed Robbery Attempt
A commercial tricycle rider has been stabbed to death after a failed attempt to rob him by some thugs, suspected to be cult members, operating in the popular Tombia Market, Yenagoa, Bayelsa State.
The police in a statement released to newsmen, confirmed that the victim was killed in a failed attempt to rob him.
Naija News gathered that there was tension in the community after the killing of the tricycle rider, who is from the northern part of the country and caused traders to shut their shops and fled.
Further report has it that a youth they believed was one of the suspects was allegedly stabbed to death by some of the kinsmen of the victim.
The killing of the northerner and the revenge by his kinsmen brought fear into the community but the intervention of the leadership of the Ijaw Youth Council, the Bayelsa Volunteers and security agencies, reportedly restored peace.
Mr. Tare Porri, the IYC Chairman, Central Zone, was said to have led a delegation to meet the kinsmen of the deceased to sympathize with them.
The IYC Chairman pleaded with them not to take laws into their hands, adding that crimes had no colour and tribe.
He complained about the nefarious activities of suspected thugs in the market whom he said were fond of extorting money from Keke Marwa (tricycle) operators and other innocent residents.
He said, "In this particular case, they (thugs) tried to extort money from the victim, but he told them that he had no money because he just came out for business.
"They got angry and stabbed him to death. If not for our prompt intervention, it would have led to further bloodshed. We appeal to all the people in the state to remain calm and stop taking the law into their own hands whenever there is provocation."
Mr. Douye Koroye, the Chairman of the Bayelsa Volunteer Service, condemned the killing of the commercial rider, describing it as barbaric.
Koroye, who is also the Special Adviser to the Governor on Youths, urged youths to quit crime and take advantage of various opportunities created by the state government to make decent living.
He commiserated with the deceased's family, urging security agencies to investigate the incident and bring the suspected cult members to book.
He said, "We warn that persons who engage in cult activities are risking their lives. We have a new law in the state that stipulates stringent punishment for them."
The Bayelsa State Police Public Relations Officer, Asinim Butswat, who confirmed the incident, said some suspects had been identified and would soon be arrested.
He asked kinsmen of the victim to be calm, adding that persons who committed the crime would face prosecution.