Senate Intervenes On Impending Crisis Between Three States Over Oil Wells Ownership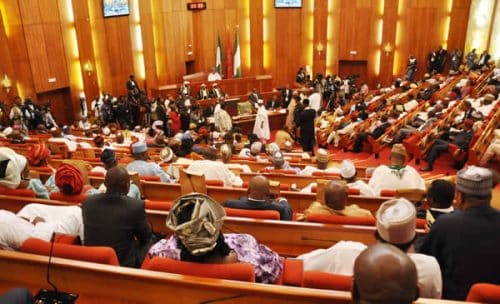 The renewed face off between three states, Kogi State, Anambra State and Enugu State over the ownership of oil wells would soon be resolved as the senate has asked its committee on petroleum (upstream) to look into the matter.
Chukwuka Utazi (Enugu-PDP) raised a point-of-order on the matter seeking the intervention of the Upper Chamber to step into the situation and profer a mutual solution to be adopted by the three states.
Utazi recalled that former President Goodluck Jonathan administration had wrongly pronounced Anambra State as an oil producing state and the federal government had withdrawn that statement.
According to him, withdrawing the status from Anambra State is based on the fact that the state has not been confirmed as oil-producing.
Utazi said: "President and distinguished colleagues, the oil-producing status on Anambra state has since been withdrawn. This is already brewing violence among communities laying claim to the oil wells.
"We know what we did in the past to restore peace among those warring communities and election period is around the corner and we do not want any crisis.''
However, Andy Uba (Anambra-APC) argued with Utazi statement while insisting that Anambra was an oil-producing state, saying "what my colleague, Utazi, is saying is not correct.
"They said any state that produces 120,000 barrels of oil per day is qualified as an oil-producing state and that is why Anambra was conferred with that status.''
Senate President, Bukola Saraki turned the matter to the committee on petroleum and expects a report on the matter next week.