El-Rufai's Agenda Is To Frame Me Up In Murder Case – Sani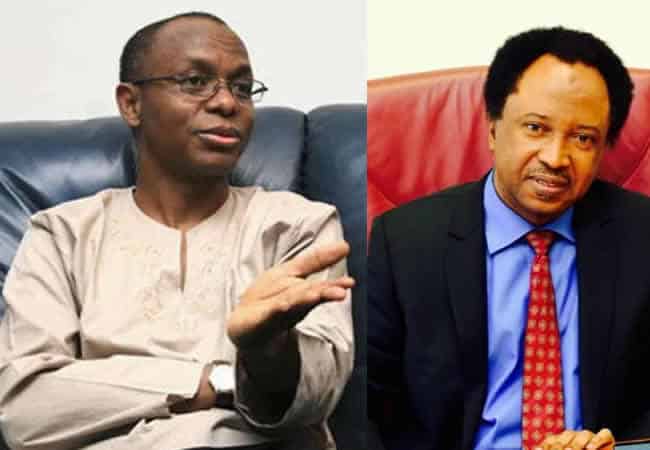 El-Rufai's Plan Is To Nail Me For A Murder Case – Sani
Senator Shehu Sani, the Lawmaker representing the Kaduna Central Senatorial District, has reacted to the alleged claim of been involve in a murder case.
The Senator stated that it's the plan of Kaduna State Governor, Nasir el-Rufai to bring him down with the murder case.
Sani in an interaction with newsmen, said he had been invited for questioning by Austin Iwar, the Kaduna State's Commissioner of Police.
The lawmaker said, "He is trying to frame me in a murder case. A letter was written from the Commissioner of Police's office to invite me over a case that is before a court of law.
The Senator further stated that he has not been served but, a letter has been written for his questioning. Naija News had earlier reported that the senator was fingered in a murder case.
A letter written by the Governor of Kaduna State, El-Rufai, which he wrote to the Chief Judge of Kaduna State, insisting on it and showing interest in the case, to frame Sani was also released.
Shehu Sani later forwarded a copy of the letter from the police boss dated April 11, 2018, with Reference Number 3000/KDS/VOL. 54/72.
It was signed by the Commissioner and addressed to Sani through the Clark of the National Assembly, while the Senate President was copied.
In the letter, the police invited the senator "acting on the provisions of Section 125(6)(A) or of the Kaduna State Administration of Criminal Justice Law No. 6, 2017."
He was asked to appear on April 30, 2018, at the Office of the Commissioner of Police by 10am.
The letter read in part, "This is in connection with a case of criminal conspiracy and culpable homicide transferred to this office by 1 Division, Nigerian Army, Kaduna, alongside with exhibit audio CD in which your name was mentioned by the principal suspect. This is to enable us fairly and timely conclude investigation into the matter."