$1bn Security Funds: Senate Yet To Hear From Buhari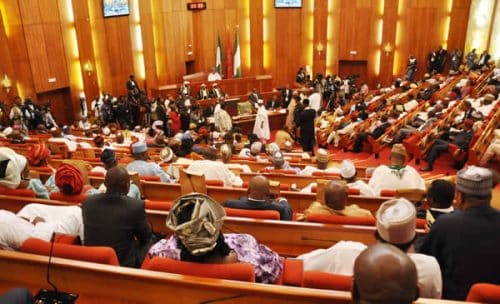 The house of representatives has said it is yet to receive any information from President Muhammadu Buhari concerning the $1 billion for procurement of security equipment.
Initially, minister of defense, Mansur Dan-Ali, said Buhari gave the approval that the money should be released, however he was contradicted by senior special assistant to the president on national assembly matters, Ita Enang who said the president had not approved the release of $1 billion from the excess crude account as claimed by the minister.
However, Abdulrazak Namdas, while addressing journalist in Abuja, said that the house of representative is yet to receive any information regarding the funds from the President.
"We have not received any communication yet from the president regarding the $1 billion," he said.
"Up till this moment, we have been contacted by the presidency. But we have made it clear that the money must not be withdrawn without prior approval by the national assembly."
He also said the 2018 appropriation bill will be ready "by end of this month (April)".
The budget is scheduled to be passed on April 24 by leadership of both chambers of the national assembly.
When asked if the proposed date is still as scheduled, Namdas said: "Before the end of April, the budget will be passed.
"We have reached an advanced stage of approval. By God's grace, we will do everything humanly possible to ensure this budget will be passed this April."