Thieves Attack Newly Recruited Kaduna Teachers At Birnin Gwari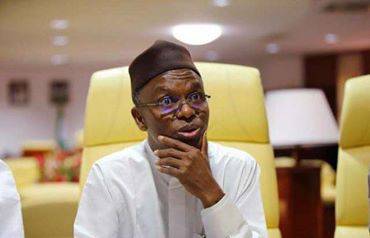 15 Teachers Robbed At Birnin Gwari
Fifteen newly recruited teachers have been  robbed on their way to Dogon Dawa village in Birnin Gwari Local Government where they have been posted by the Kaduna State Government to teach in their primary schools.
It will be recalled that the state government had last year sacked thousands of teachers for incompetence and had subsequently recruited new ones who are being posted to various schools in the state.
The teachers numbering about 24 had left Kaduna in the morning and had stopped over at Birnin Gwari at the State Universal Basic Education Office to report.
One of the teachers who narrated their ordeal  to Daily Times said after reporting at the SUBEB office, those of them posted to the villages made to proceed to Dogon Dawa village and had procured three Volkswagen Golf cars, with some of them sitting in the boot, to take them there.
One of the teachers, Moses Joseph said they had not driven for up to ten minutes when they ran into some hoodlums at a road block who forced them out of their vehicles and dispossessed them of all valuable items including cash that were on them.
"They collected all our handsets, our books and they even went away with the original credentials of one of us.
"They asked us who we were and we told them we are teachers posted to Dogon Dawa and one of them said 'ah! yaran l'Rufai ne.'
He said initially the bandits separated the women from the men and were about to go with women but one of them said they should leave them and go.
"So it was God that helped us otherwise some of us would have been abducted as well,' he said.
The teachers have since returned to Birnin Gwari and have made statements at the police station.
But many of them said it will be difficult for them to report at their place of posting due to the high crime there and are demanding to be posted to safer areas.
"They sacked over one thousand teachers in Kaduna South local government, but they only recruited only about 400. So why cant they send us there to fill the remaining vacancies instead of sending us to these dangerous places," one the teachers asked.