Buhari Should Return Nigeria Back To May 29th, 2015 – Hon. Kaze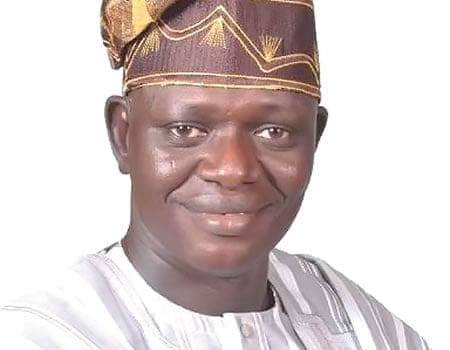 Buhari's Declaration Will Ensure Another Incumbent President Is Unseated – Hon. Kaze
Numerous reactions have continued to trail President Muhammadu Buhari's declaration to run for the presidency come 2019, and a former member of the House of Representatives, Hon. Bitrus Kaze has added his view by saying the President's decision to contest, will give Nigerians the opportunity to overwhelming vote out another incumbent for the second time.
Naija News had earlier reported on Monday, that President Buhari at the National Executive Council meeting of the ruling All Progressives Congress declared his desire to run for a second term in office.
The former house member while in Jos said, "under our constitution, there may be a minimum age requirement for aspiring into all public elective offices but the law does not provide limits on the maximum age above which a citizen may seek political office.
"Accordingly, PMB is acting within the laws in declaring his intent to seek re-election for a second term.
"However, his first term symbolises a rudderless government which has inflicted more pains and penury while exposing Nigerians to more insecurity contrary to his bogus promises.
Kaze who represented Jos South/Jos East Constituency between 2007 and 2015 added that removing him from office come 2019, will at least stop the country from going down the drain.
"Go to the streets and find out, in fact if only Buhari can return Nigeria to what it was, as at the time he took over on May 29th, 2015, we will be so glad.
"Because ever since he took over, we are not sure we have seen any value addition, or seen any clear policy direction of the government", he lamented.
"His declaration provides Nigerians to overwhelmingly route out an incumbent president for a second consecutive time," he warned.
Source: Naija News